Stanley Cup match-ups nearly set
May 13, 2021
The GIST: The Toronto Raptors have been eliminated from the NBA postseason for the first time in eight years. Guess that means we're exclusively a hockey country again.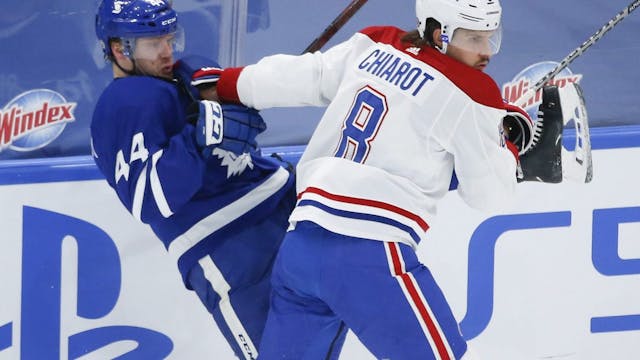 Source: Jack Boland/Toronto Sun
North Division: The NHL regular season isn't officially over yet, but almost all of the have been set. The top team in each division — North, West, East and Central — will play the fourth-seeded team, and the second-seed will play the third. Postseason action starts Saturday.
In the North, that means the No. 1 Toronto Maple Leafs will play the No. 4 Montreal Canadiens, and the No. 2 Edmonton Oilers will face the No. 3 Winnipeg Jets. Better luck next year, Calgary, Vancouver and Ottawa.
Leafs vs. Canadiens: It's the playoff match-up NHL fans have been . Before then, the Leafs and Habs met 15 times in the postseason, and 14 of those times, the winner of that round went on to win the Stanley Cup. Will history repeat itself? Depends who you ask.
Oilers vs. Jets: The Jets are the most innocuous team in Canada, which makes them hard to root against...most of the time. The Oilers have only made it past the first round of the playoffs once since 2015, when they drafted the best player in the league, Connor McDavid. As hockey fans, we deserve to see Gretzky Jr. shine in the postseason, don't we?