The horrific off-field consequences of the FIFA men's World Cup
November 14, 2022
Host nation Qatar's many human rights abuses are being buried by the excitement for the matches. So before the players take to the pitch, it's vital to understand the horrific off-field consequences of the tournament. Let's dig in.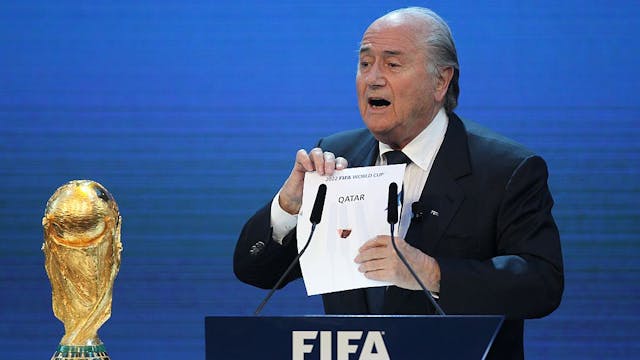 SOURCE: KARIM JAAFAR/AFP VIA GETTY IMAGES
In hope of becoming the first Arab country to host a World Cup, Qatar launched a bid for this year's edition back in May 2009. With a field that included Australia, Japan, South Korea and the U.S., Qatar was considered an unlikely winner for many reasons.
Logistically, the Gulf nation lacked the necessary infrastructure to host a 32-team competition, not to mention they have a brutal climate for a summer tournament. Temperatures regularly surpass 100°F (nearly 38℃) in June and July.
What's more, there were deep concerns about the nation's laws and customs. Homosexuality and public alcohol consumption are illegal in the country, and Qatar's refusal to recognize Israel's sovereignty raised questions about who would be permitted to compete.
Despite these concerns, the FIFA Executive Committee (ExCo) in December 2010. The country addressed some of the issues in the 12 years since: The tourney was pushed to the Northern Hemisphere's winter months for the first time, and Qatar and will to attend the event.
But the ExCo never chose Qatar for legitimate reasons — it was influenced by bribes. In 2020, the U.S. Department of Justice (DOJ) determined that three committee members to vote for the Gulf nation's bid.
And it wasn't just Qatar. The same December 2010 ExCo meeting saw Russia awarded 2018 World Cup hosting rights, and the DOJ also discovered shady dealings that ensured the Russian bid won. So much corruption, so little time.
❌ Hostess with the least-est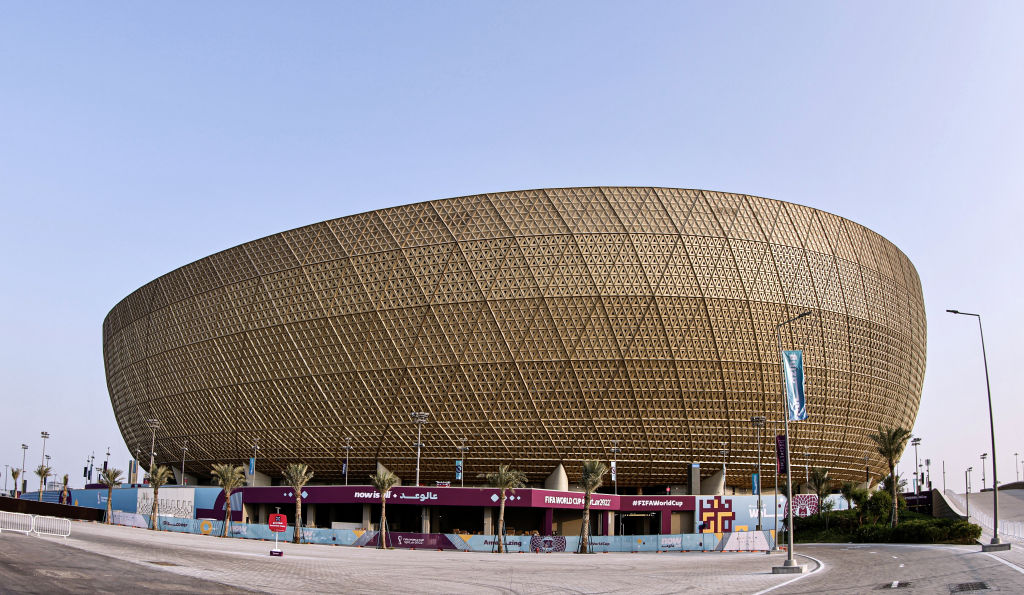 While Qatar made some concessions in order to host the World Cup, the country's abysmal human rights record has gone almost entirely unchecked by FIFA. Front and center? Qatar's harsh labor conditions, which led to the deaths of at least 6.5K migrant workers who built infrastructure for the tournament. Sickening.
These migrant laborers worked in dangerous environments, including extreme heat without cooling breaks that resulted in the deaths of even healthy young men.
Amid backlash, Qatar finally reformed its labor laws in 2020, increasing minimum wage and allowing workers to change jobs without first obtaining employer permission. However, migrant laborers still remain vulnerable to employer exploitation.
FIFA has also failed to adequately address protections for underrepresented groups in Qatar. Homosexuality remains illegal in the country, and LGBTQIA+ individuals are often subject to physical abuse and sexual harrasment when in police custody. Just this month, a Qatar FIFA World Cup ambassador called homosexuality "damage in the mind."
And for women in Qatar, men make all the rules. Under the country's male guardianship regulations, women must procure male permission for nearly all life decisions, like the right to marry, study abroad or even take a taxi. Horrifying.
📣 The response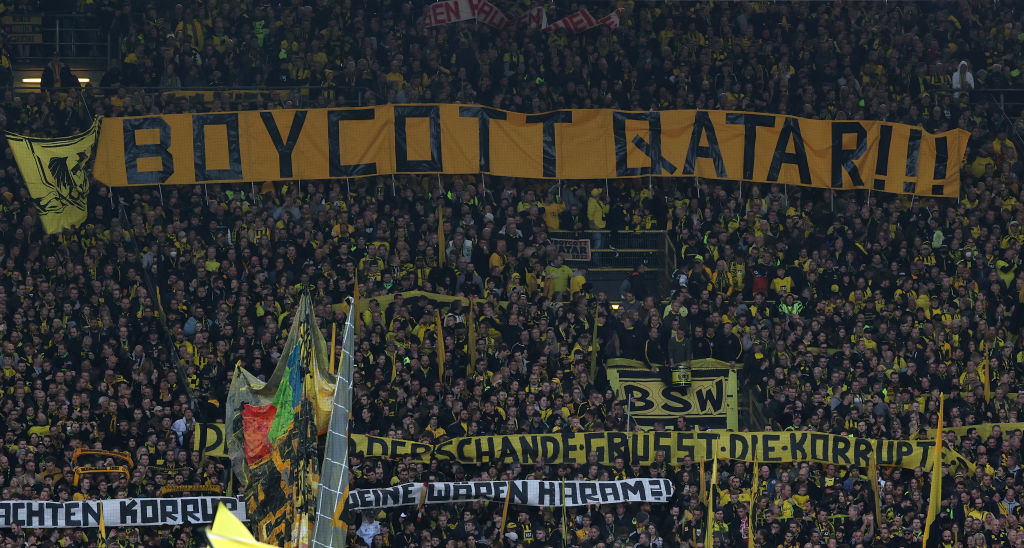 Not long after Qatar won hosting rights, pressure mounted on both the country and FIFA. After a 2013 report spotlighted the systemic abuse of migrant workers, high-ranking human rights organizations kept constant watch on the country, repeatedly revealing its shortcomings.
Amnesty International proposed that FIFA pay migrant workers reparations to the tune of $440M — the same amount as the tournament's prize pot. While multiple national soccer federations support the idea and FIFA has said it's open to it, we're not holding our breath.
LGBTQIA+ rights advocates have also ramped up pressure. Last week, a group protested the World Cup outside of the FIFA Museum in Switzerland, and some fans plan to forego attending the tourney altogether.
Many in the soccer community have also taken action. In September 2021, former Finland captain Tim Sparv penned an essay to spread awareness about Qatar's human rights abuses, and Sweden's soccer federation canceled its annual training camps in the Gulf nation following pressure from clubs.
Last December, Norwegian club Tromsø IL worked with Amnesty International and former Qatar migrant worker Malcolm Bidali to drop a jersey with a QR code linking to information on Qatar's abuses.
Captains from several European teams will wear the OneLove rainbow armband while competing in Qatar, and Australia's national team has called for changes to the nation's treatment of migrant laborers and the LGBTQIA+ community.
🤫 The cover-up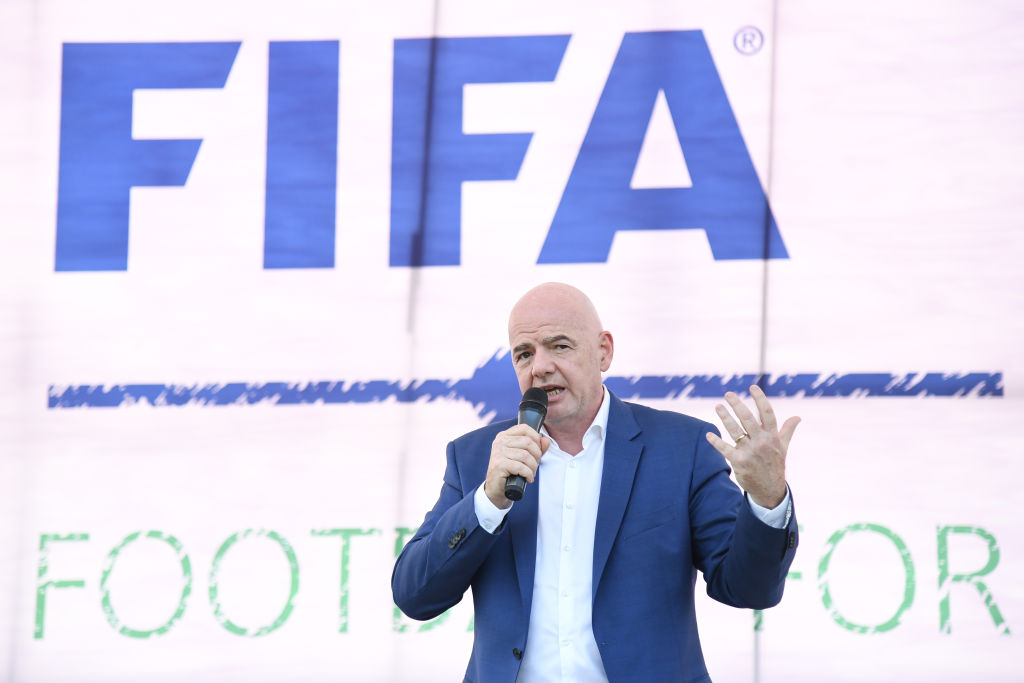 Given all that backlash, Qatar and FIFA have scaled up messaging campaigns in an effort to spin the narrative and normalize its hosting of the World Cup.
Qatar is reportedly paying fans to attend the World Cup, offering free flights and tickets to supporters of each of the tournament's 32 teams. The trade-off? Fans are contractually obligated to perform requested songs, refrain from bad-mouthing the host nation and, most disturbingly, they must report those who do. Major yikes.
FIFA's also trying to curb player protest by literally telling teams to stick to sports. Leaders penned a letter to the 32 squads encouraging them to focus on football, so as to not allow the sport to be "dragged into every ideological or political battle that exists." Gross.
Some have sadly aligned with FIFA. Fox, who will air the event in the U.S., is opting out of covering the human rights situation entirely, and international superstar David Beckham is a paid ambassador for the tournament.
🔮 The post-World Cup future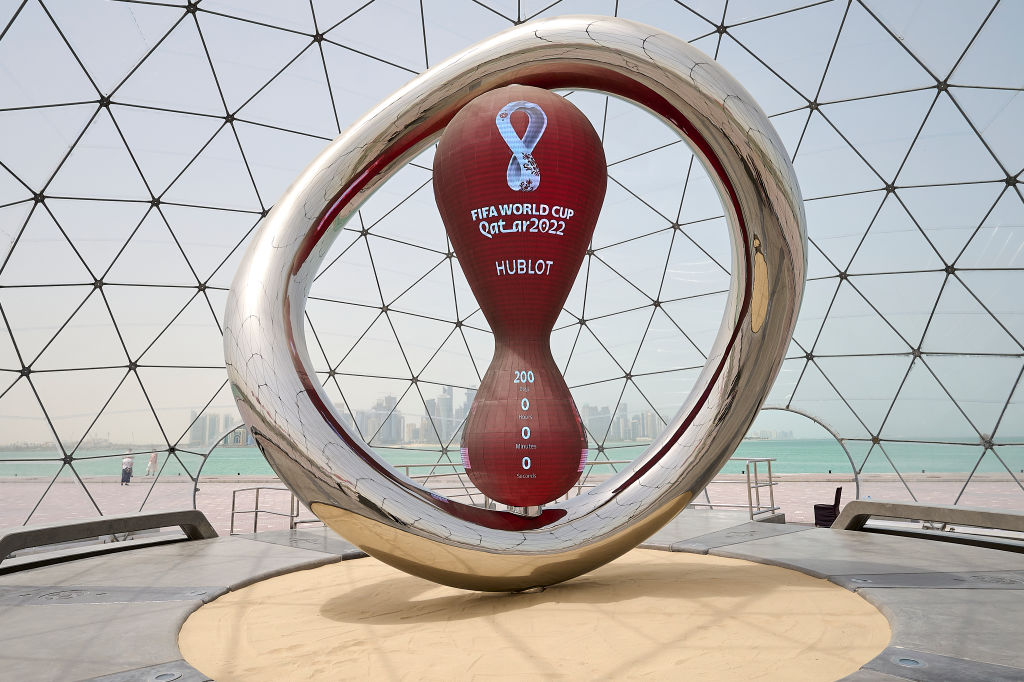 Qatar will still be one of sportswashing's heavy-hitters long after the World Cup ends. The nation will maintain its soccer footprint when it hosts next year's Asian Cup, and its sovereign wealth fund still owns one of Europe's most elite clubs — Paris Saint-Germain.
As for international sports, Formula One hosts a Grand Prix in the country, and the WTA and ATP visit Qatar for winter tournaments each year.
But in the near term, the biggest question is: What will happen to the millions of migrant workers and Qatar's burgeoning labor rights movement after the trophy is awarded?
Recent history suggests the future unfortunately isn't bright. Migrant workers were arrested or deported in August after protesting unpaid wages, and laborers are still not empowered to demand their worth.
One way to help? By signing this petition demanding FIFA and Qatar compensate the migrant workers who were exploited to make the World Cup happen. It's time to pay up.