With glowing hearts
February 24, 2020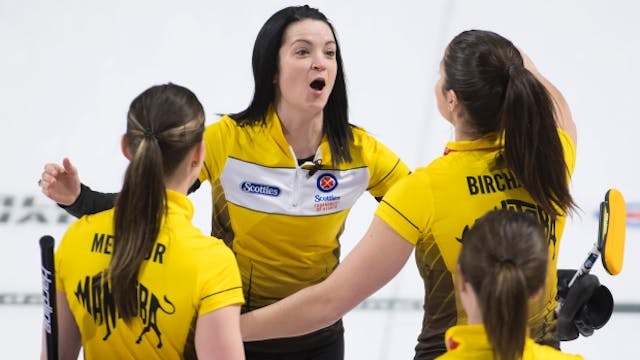 Curling: After a nail-biting finish that had to go to an extra end, skip Kerri Einarson led Team Manitoba to Scotties Tournament of Hearts victory last night. The Canadian women's curling championship is the marquee event in Canadian women's curling, and for the first time ever, offered a winning paycheque equal to that of the men's championship tournament, the Brier. We'll cheers to that!
Bobsled: Over in Germany, the International Bobsleigh and Skeleton Federation (IBSF) World Championships are underway, and our Canadians are on the medal table. Yesterday's two-women bobsleigh run saw Canadians Christine de Bruin and Kristen Bujnowski take home bronze with a v. enthusiastic celebration (and former Canadian bobsleigh star Kaillie Humphries, who now competes for USA, won gold). Get it, girls!
Tennis: One of our favourite 19-year-old Canadians is getting super comfy, and maybe a little too comfy, with second place. Felix Auger-Aliassime finished his second consecutive tournament as runner-up yesterday, losing to Stefanos Tsitsipas in the Open 13 final. Despite the loss, the Montreal native is now ranked 18th in the world. Yeah, we were totally that accomplished at 19...