Corey Perry Keeps Dallas Stars Alive
September 28, 2020
Perry scores in double OT, forces Game 6 with Tampa Bay Lightning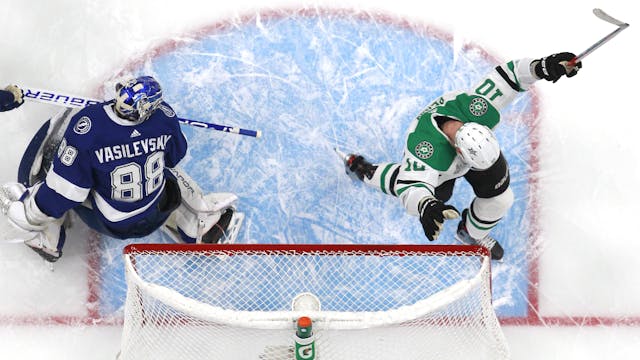 SOURCE: DALLAS STARS/TWITTER
The GIST: The NHL is getting their money's worth this season. Although many assumed we'd have a Stanley Cup champion by now, the Dallas Stars, unlike us, just aren't ready to give up on 2020 yet.
Why's that?: Heading into Saturday night's Game 5 of the Stanley Cup Finals, the Stars were down 3-1 against the Tampa Bay Lightning, and though the Lightning have been heavily favored to hoist the Cup this year, veteran Corey Perry's double overtime (OT) winner proved the Stars are one tough team to beat.
Even though Perry's game-winner was, well, messy, it was one of the most jaw-dropping goals of the postseason — considering it saved his team from losing the Stanley Cup.

The Stars have been the underdog throughout most of the postseason, so they'll look to keep the chip on their shoulder to try to win the next two games.
And what does Tampa need to do?: Tampa needs to find a way to beat Stars' goalie Anton Khudobin, and they'll need to do it without captain Steven Stamkos. After spending seven months on the injured/reserve list, Stamkos rejoined Tampa in Game 3, scored on his first shot (NBD) but then re-aggravated the injury and won't be playing the rest of the series. Not great.
History should be on Tampa's side, though. The Lightning haven't lost back-to-back games in this postseason, so they'll be fired up and ready to win the Cup when the puck drops at 8 p.m. ET for tonight's Game 6.