Australian Gymnastics Addresses Abuse in the Sport, Halep Opts Out of Palermo Open, Tyson to Return the the Ring In Exhibition Match
July 27, 2020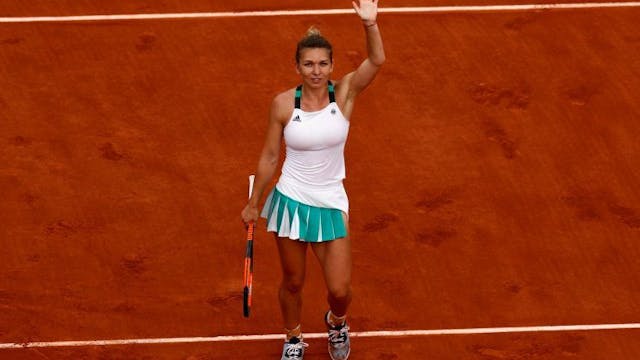 GETTY IMAGES
Gymnastics: Following the lead of their British and American counterparts, several Australian gymnasts recently publicized their personal accounts of abuse and harassment during their time with Gymnastics Australia.
Former gymnast and Commonwealth Games gold medalist Chloe Gilliland released a series of Facebook messages describing some of the abuse she faced and revealing that it led to bulimia, anxiety and suicidal ideations. Horrible.

In response, Gymnastics Australia CEO Kitty Chiller released an open letter, saying the organization applauds its athletes for speaking out and acknowledging that it has plenty of work to do. Damn right.
Tennis: World No. 2 Simona Halep is caught in a sticky situation. The 2019 Wimbledon champ was supposed to headline the Palermo Open, the first WTA International series tournament scheduled since the pandemic began, but pulled out after Italy's health ministry announced a mandatory 14-day quarantine for anyone entering the country from Romania (where Halep lives).
The Open's organizers are v. upset, arguing Halep could skip the mandatory quarantine as a pro athlete. But citing "the recent rise in COVID-19 cases in Romania and [her] anxieties around international air travel at this time," Halep withdrew anyway. We were excited to see her play, but we're much happier to see her stay healthy. Safety first!
Boxing: In this week's "but why though?" news, Mike Tyson is getting back in the ring. The former heavyweight world champion, who just turned 54, will take on another former world champ, 51-year-old Roy Jones Jr., in an exhibition match on September 12th.
Tyson, who's best known for his appearance in The Hangover films and for biting a part of Evander Holyfield's ear off during a 1997 fight (yes, that actually happened), hasn't boxed professionally in 15 years, but is still favored to win. TBH, we're not really sure what to make of this. Just protect your ears, Roy.
NFL: In our continuing quest to "look for the helpers," we've found our first opt-out of the upcoming NFL season. Kansas City Chiefs guard Laurent Duvernay-Tardif, who last year became the first M.D. to ever win a Super Bowl, has decided to forgo the 2020 season so he can continue helping those in need. Good guys do exist!