NHL Quick Hits: October 13th, 2021
October 13, 2021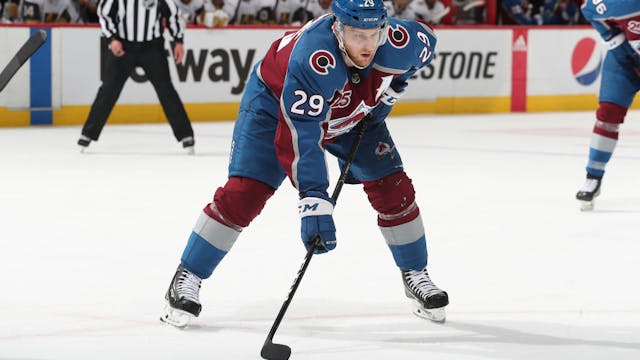 SOURCE: MICHAEL MARTIN/NHLI VIA GETTY IMAGES
😷COVID-19: Colorado Avalanche star Nathan MacKinnon has tested positive for COVID-19, and though he's said to be asymptomatic, he will miss the Avs' season opener tonight.
🤕Injuries...already: The Toronto Maple Leafs may have to start their season tonight — against the Montreal Canadiens at 7 p.m. ET — without Mitch Marner, after the young star was yesterday in a collision with Wayne Simmonds.
💰New deal: And speaking of the Canadiens, they signed one of their own young stars, Nick Suzuki, to a yesterday. After his starring role in the Habs' deep postseason run, the 22-year-old signed an eight-year, $63 million contract extension. Not too shabby.