Sports Quick Hits: October 1st, 2021
October 01, 2021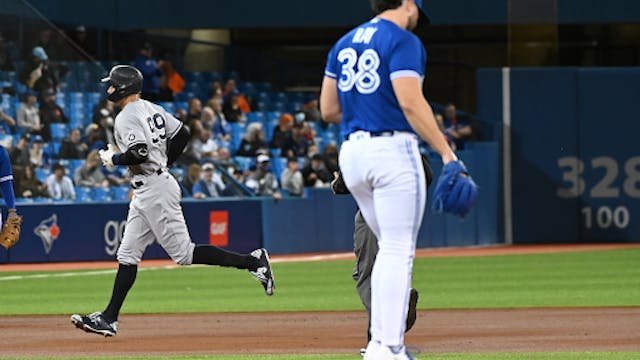 Source: CityNews Toronto/Twitter
⚾️MLB: The Toronto Blue Jays still have a at the postseason, but it's going to take a lot of luck to get there. With last night's 6–2 loss to the New York Yankees and the Boston Red Sox's 6–2 loss to the Baltimore Orioles, the Jays now sit one game behind Boston and Seattle in the second Wild Card spot, with three games — all against the lowly Orioles — to go.
😷COVID-19: The five percent of unvaccinated NBA players if they miss games due to non-compliance of local vaccine mandates. For example, New York City and San Francisco have banned unvaccinated people from attending (and playing in) indoor sporting events, meaning at least three teams' players are affected by the rule.
Meanwhile, the MLB has new postseason vaccine rules: no unvaccinated coaches will be allowed on the field during games. Good on them.