5 MLB Games to Take Place Today
October 01, 2020
3 Teas have already been eliminated from the MLB Playoffs, which fielded a record 16-team teams.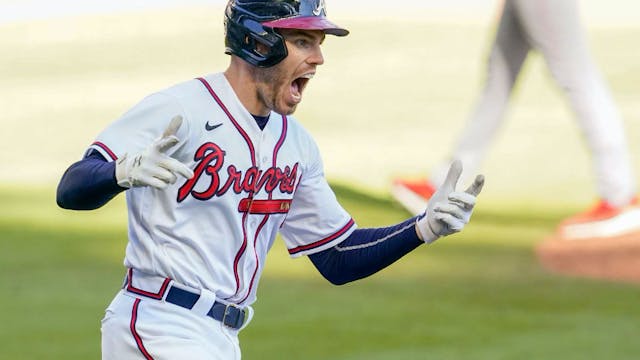 SOURCE: DALE ZANINE/USA TODAY SPORTS
The GIST: Thanks to the expanded 16-team playoff field, Wednesday featured eight (!!!) playoff games in one day, for the first time in MLB history. Three teams have already been eliminated, and the next round starts early next week. And people say baseball's too slow. *eye roll*
Who's out?: In the American League (AL), the Minnesota Twins suffered a record 18th straight playoff loss, falling 3–1 and losing their Wild Card series to the Houston Astros. Sheesh. We'll see how the Astros fare in the next round without trash can assistance.
The top-seeded Tampa Bay Rays made quick work of the No. 8 Toronto Blue Jays. The Rays will now take on their AL East rival New York Yankees, with the Yanks eliminating Cleveland in a rain-delayed sweep.
Who's still playing?: The National League (NL) only began their best-of-three Wild Card series yesterday, so each matchup will need at least one more game to decide who advances. The Atlanta Braves and Cincinnati Reds opened things up with a snoozer the longest scoreless duel in playoff history. The Braves finally took the win with a walk off single in the 13th inning.
Rounding out the rest of the NL, the Miami Marlins took Game 1 with a 5–1 win over the Chicago Cubs. The St. Louis Cardinals eked out a 7–4 win over the San Diego Padres. And the league-leading Los Angeles Dodgers took an expected 1-0 series lead with a 4–2 win over the Milwaukee Brewers.

In the AL, the Chicago White Sox and Oakland Athletics have split their first two games and will need a decisive Game 3 to figure out who advances to take on the Cheaters Astros.
What's up next?: It won't beat Wednesday's record, but we still have five crucial playoff games today, with the first pitch at noon ET. After the Wild Card series wrap up this week, teams will have the weekend off before the start of the Divisional Series (ALDS and NLDS) on Monday and Tuesday. These four series will be hosted at neutral sites, with the AL based in California and the NL in Texas. From there, each team is just seven wins away from the World Series. It's go time!