Welcome to the Blue Jays, George Springer and Marcus Semien
January 28, 2021
The GIST: The Toronto Blue Jays are a busy bunch. On the same day that newly signed outfielder George Springer was introduced to Toronto media (welcome to Pressure Island, George), the Jays added two more to the roster.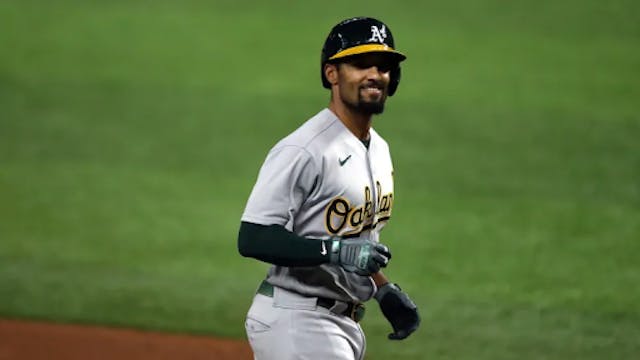 Source: Ronald Martinez/Getty Images
The infielder: The Jays signed Marcus Semien to a , pending a physical (which, as we learned from Caris LeVert, are pretty important). Semien had been with the Oakland A's for six seasons before becoming a free agent, and he was nominated twice for the .
Fun fact: Semien hit his first major league home run against the Blue Jays back in 2013, when he was a member of the Chicago White Sox. And he's hit another 114 since then. Not bad.
The pitcher: After the Semien signing, word got out that the Jays will be picking up a new pitcher, too. They'll acquire Steven Matz from the New York Mets in exchange for three pitching prospects. Matz may not have the same star power as the other recent signings, but he and his grandfather in New York, so we'll take it.
The impact: Semien played as a shortstop for most of his career with the A's, but the Jays are expected to move him to cover second base. This addition should be exactly the thing needed to elevate the Jays' defence from good to great. And Matz will only add to an already solid bullpen. Again, we ask, is it April yet?!