For the love of money
April 30, 2020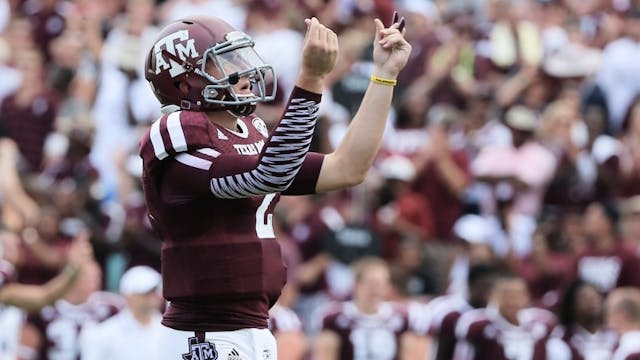 SCOTT HALLERAN/GETTY IMAGES
The GIST: After decades of saying "no," the NCAA will finally allow athletes to make money from third-party endorsements, starting at the beginning of the 2021–22 academic year at the latest. Turns out, mo' money, not really mo' problems.
No way! Why now?: Yes way. And it's been a long time coming. The NCAA really started feeling the heat in September when California signed the Fair Pay to Play Act — an act that not only received a lot of public support but also kudos from athletes like LeBron James.
Then in October, the NCAA first voted to allow college athletes to profit off the use of their name, image and likeness. Yesterday, the Board of Governors announced their support of that rule change. Talk about a process.
Got it. So what does it really mean?: Though the ruling still needs to be officially voted in (yes another tribal council vote), the idea is that organizations big and small can hire a college athlete to promote their business. That means your local watering hole could pay for a star soccer player to come and sign autographs, or, if a player is popular enough, they might even be featured in national commercials. Fabulous!
So this is good news?: We think so. Colleges, universities and the NCAA itself have earned billions of dollars every year off college sports. However, until now, the actual product — aka the athletes who have been putting everything on the line — have received nothing, nada, zilch.
And, given that women have far fewer opportunities in the sports world post college, this move is likely a big win for female athletes. Make that money, honey!
Any other money news?: Actually, yes. While the Los Angeles Lakers returned a $4.6M loan and NFL Commissioner Roger Goodell volunteered to make his salary $0, the Canadian Football League (CFL) is asking for up to $150M from the federal government to help cope with the shutdown and to avoid becoming the next league to go under due to COVID-19. Yeesh.