AANHPI Heritage Month
May 29, 2022
💪 The kids are alright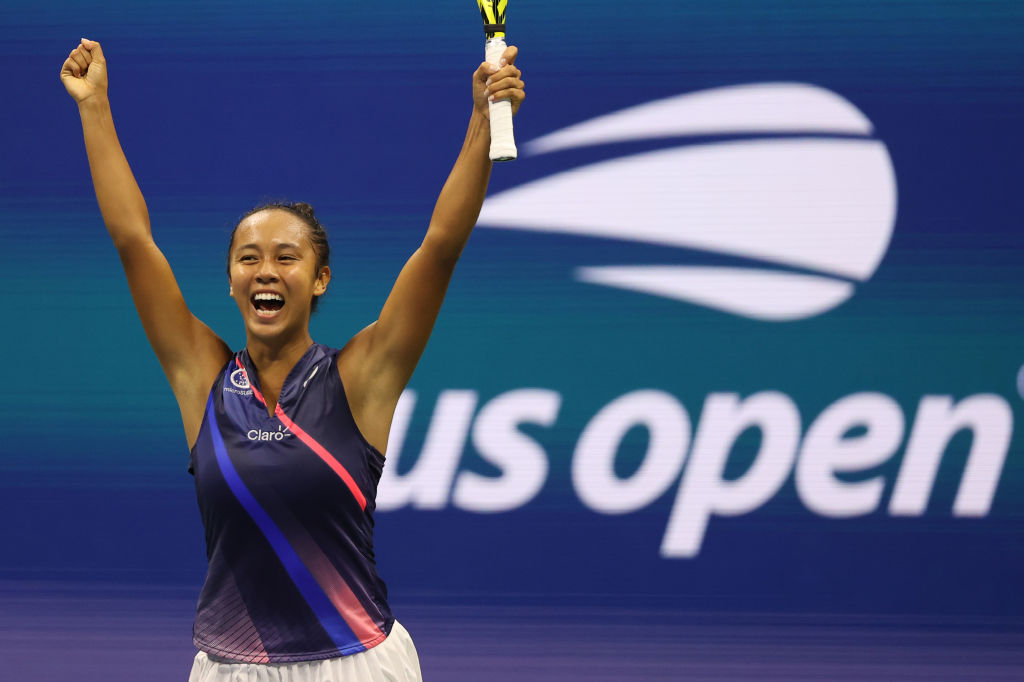 SOURCE: MATTHEW STOCKMAN/GETTY IMAGES
What better place to start than with the youth, especially after such an incredible stretch for young Asian American and Asian Canadian athletes on the global stage. Along with the aforementioned Lee, a handful of superstars cemented their household-name status at recent Olympic Games.
U.S. figure skater Nathan "Quad King" Chen glided his way into everyone's hearts earlier this year in Beijing, winning the men's singles title — an inspiring, redeeming performance after failing to medal in singles in 2018.
Over on the slopes, Chen's fellow TIME100 honoree, San Francisco–born freestyle skier Eileen Gu, made history skiing for China at the Beijing Games, becoming the first-ever freestyle skier to win three medals at a single Olympics.
Beyond the Olympics, the women's tennis game is in good hands thanks to some young Asian superstars leading the way. Naomi Osaka's impact — on the court, in the boardroom, in the front office, everywhere — cannot be overstated. Back in 2019, she became the first Asian player to hold the top WTA singles ranking.
And last fall, then-18-year-old, Canadian Leylah Fernandez and then-19-year-old Brit Emma Raducanu made history when they squared off in the U.S. Open final, marking the first all-Asian final at a Grand Slam. A teenage dream.
👊 Blazing a trail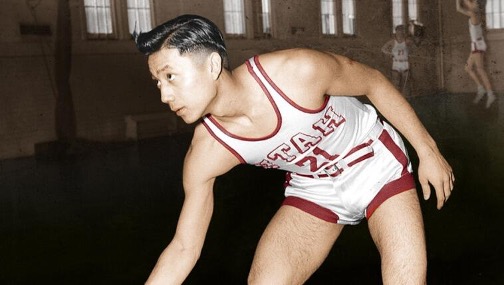 SOURCE: NY KNICKS/TWITTER
In the 1940s, several API athletes became the "firsts" in their sports across North America, blazing a trail for generations of athletes to come. Former NY Knick Wataru "Wat" Misaka became the NBA's first Asian American player in 1947.
A year later in 1948, Larry Kwong joined the NY Rangers as the NHL's first Asian Canadian player and diver Victoria Manalo Draves became the first-ever Asian American Olympic champion.
But their journeys sadly came with the added obstacle of racism. Manalo Draves used her English mother's maiden name while competing, while one of Kwong's friends said, "It was hard to catch a break when you looked like Larry did" in 1948. Fast forward 50 years, and API athletes continue to leave their mark on the historically white sports landscape. One high-profile example? Figure skater Kristi Yamaguchi.
She became an American sports icon when she won Olympic gold in 1992, and also paved the way for Asian Americans in a sport described as "the domain of white Americans and Europeans." Inclusivity wins you gold medals.
🌎 All around the world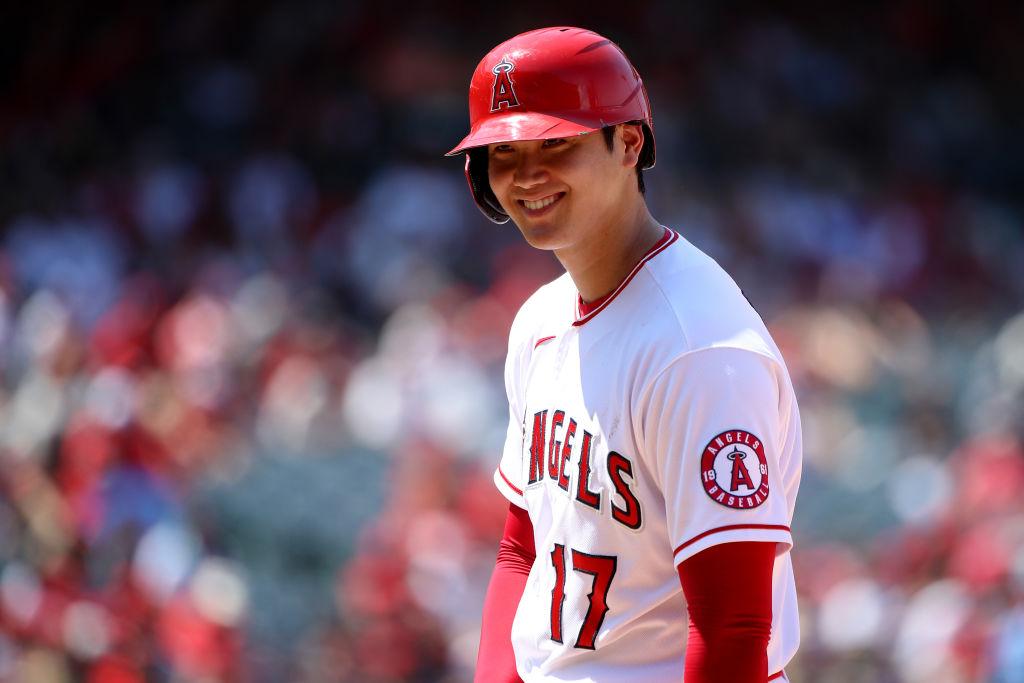 SOURCE: KATELYN MULCAHY/GETTY IMAGES
Let's show some love for a few API athletes who don't hail from North America.
Starting on the diamond, Japanese baseball player Shohei Ohtani of the LA Angels continues to show why he is undoubtedly the face of baseball. A rare two-way player, Ohtani made history last summer as the first player to ever start the All-Star Game as both a pitcher and a hitter.
And the 2021 American League MVP is off to an equally impressive 2022 season. Earlier this month, he became the third Japanese-born player (behind Hideki Matsui and Ichiro Suzuki) to reach 100 career home runs. Sho off.
Asians are also leaving their mark on the hallowed grounds of English soccer. The lead scorers in the top-tier women's and men's leagues are both Asians for the first time. Chelsea's Sam Kerr won her second straight Golden Boot in the FA WSL, while Tottenham Hotspur's Son Heung-min became the Premier League's first-ever Golden Boot winner from Asia.
📈 Taking charge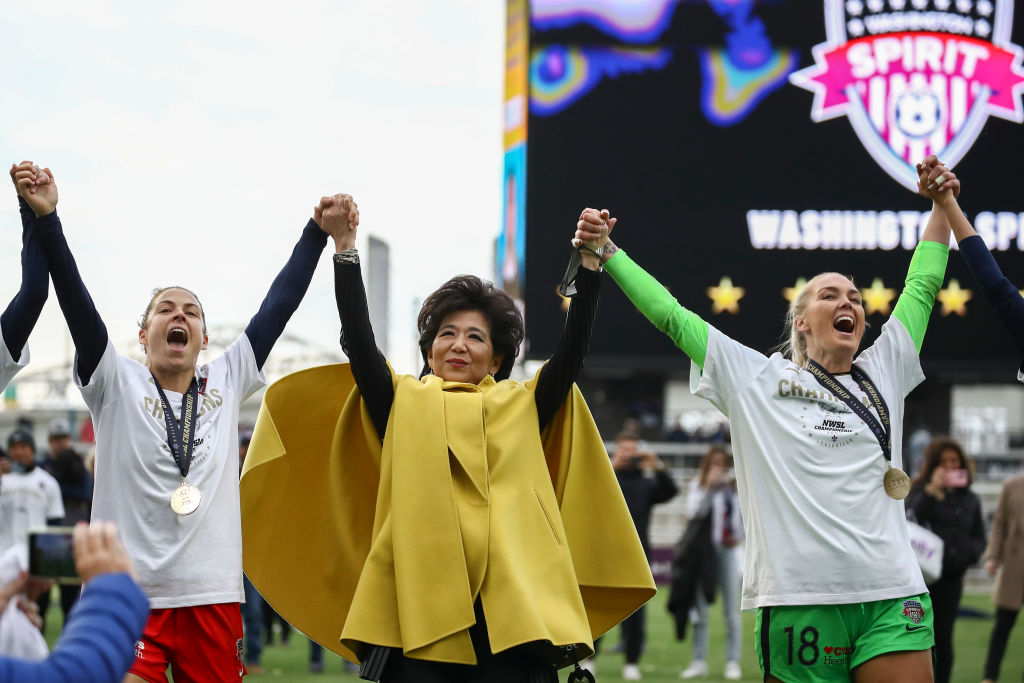 SOURCE: TIM NWACHUKWU/GETTY IMAGES
From the front office to the coaching box, here's to the API leaders changing the game, starting with Washington Spirit owner Y. Michele Kang. The tech exec completed a takeover of the Spirit in March, becoming the first woman of color to be the controlling owner of an NWSL club. Nothing but respect.
Kang is joined by a growing list of API leaders in sports, combating the leadership representation gap along the way. In 2020, the Miami Marlins' Kim Ng became MLB's first female general manager (GM).
In the NBA, the Miami Heat's Erik Spoelstra became the league's first Asian head coach in 2008, while Rich Cho was tapped as the league's first Asian GM in 2010, leading the aptly named Portland Trail Blazers.
🛑 Stop Asian hate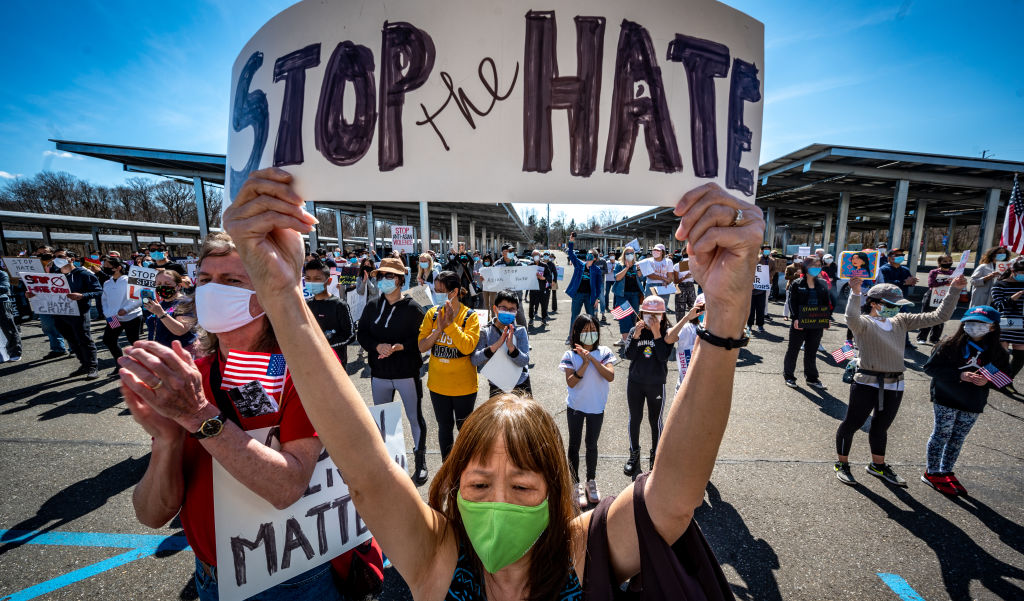 SOURCE: JOHN CONRAD WILLIAMS JR./NEWSDAY RM VIA GETTY IMAGES
This year's celebration comes amid a continuing wave of hate against AAPI communities. Hate crimes increased by 339% in the U.S. last year, many fueled by discriminatory rhetoric related to the ongoing COVID-19 pandemic. Discrimination against members of AAPI communities isn't new, though — and sports has its own exclusionary history.
API athletes have experienced racism, even at the height of their careers. Basketball player Jeremy Lin said he was on the receiving end of racist comments in the midst of his incredible "Linsanity" run during the 2011–12 NBA season.
Leading the fight against discrimination is Stop AAPI Hate, an organization founded in 2020. Its website has a platform to report hate crimes against members of AAPI communities in multiple languages, as well as educational materials. You can also support the org through donations or by purchasing items from its shop.