A golf super league has been proposed
May 06, 2021
The GIST: While another exciting LPGA event tees off in Thailand, men's golf looks to shake things up.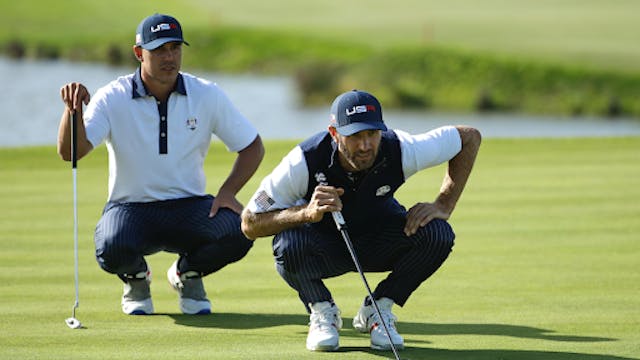 Source: Peter Morrison/AP Photo
The idea: A golf super league to rival the PGA TOUR, initially called the Premier Golf League and now the Super Golf League (SGL), has been proposed. We know what you're thinking: "Not this again?!" But, despite its poor timing just two weeks after soccer's , the SGL has been .
Word of the SGL has been floating around for at least a year, but with some solid financial backing from Saudi oil magnates, organizers are now ready to get it off the ground.
The set-up: The league has started reaching out to players to join, and only the best of the best are receiving invitations. Golfers like world No. 1 Dustin Johnson and No. 10 Brooks Koepka (pronounced KEP-ka) are being asked to play in the 18-event season starting September 2022 that would have them compete both as .
The payout: If it comes down to it, players will have to choose between the legacy of the PGA and the "" of the SGL. And if they go for the latter, they'll likely from the PGA TOUR.
And even though the PGA TOUR recently announced a $40-million for the game's 10 biggest social media stars to split, the SGL could see each participant earn at least $30 million a year. Uh, where's our invite?