Highlights From the NHL
February 01, 2021
The GIST: There are three guarantees in life: death, taxes and the Ottawa Senators in last place in their division. But let's look on the bright side and check out our favorite highlights from the NHL this weekend.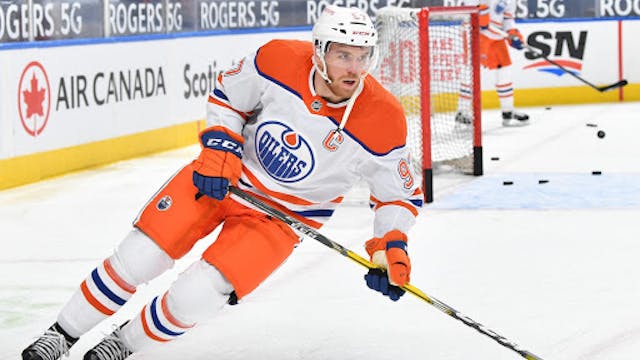 Source: NHL/Twitter
McHow though?: Edmonton Oiler Connor McDavid continues to make us scrunch up our faces and drop our jaws and mutter, "How did he do that?" Watch against the Toronto Maple Leafs to see what we mean.
Overtime heroes: As if that weren't enough, McDavid then tipped in . Pittsburgh Penguin Sidney Crosby and Washington Capital Alex Ovechkin , marking the three prior first overall draft picks scored OT winners in the same day...and all within 12 minutes, to boot.
Bye bye bye: Nothing to actually see here, but the New York Rangers have placed Tony DeAngelo on waivers for . Following Saturday's loss to the Penguins, DeAngelo tried to fight his goalie on the way to the dressing room, marking the last straw in a career of bad judgement. Boy bye.