NHL Playoffs heating up
May 25, 2021
The GIST: So many playoff games, so little time. Two Division finals tickets were punched over the weekend and two more are up for grabs tonight.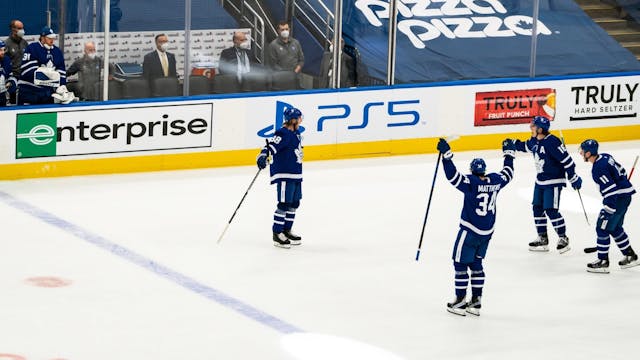 Source: Toronto Maple Leafs/Twitter
Toronto Maple Leafs vs. Montreal Canadiens: Leafs star center John Tavares will be out for at least two weeks after sustaining a knee injury (in addition to a concussion) after a in Thursday's Game 1 loss to the Habs. The Leafs bounced back without their captain in Game 2, balancing the series with a 5–1 win on Saturday.
Edmonton Oilers vs. Winnipeg Jets: Connor McDavid, who? The Jets stormed back from a three-goal deficit yesterday to force overtime (OT), with Nikolaj Ehlers notching the game-winner to secure a 3-0 series stranglehold over the Oilers. Tonight's 9:45 p.m. ET Game 4 just got a whole lot spicier.
South of the border: With yesterday's 5–2 win, the Colorado Avalanche swept the St. Louis Blues with ease to advance to the second round in the West Division. Meanwhile the Boston Bruins are the first team to advance in the East Division after beating the Washington Capitals 3–1 last night.
The defending champion Tampa Bay Lightning could be the third team through if they win Game 5 against the Florida Panthers tonight at 8 p.m. ET. Nothing like playoff hockey.