The GIST's Bits & Bites: Canada
February 01, 2021
This Week in the X Games, NWHL Bubble, and NFL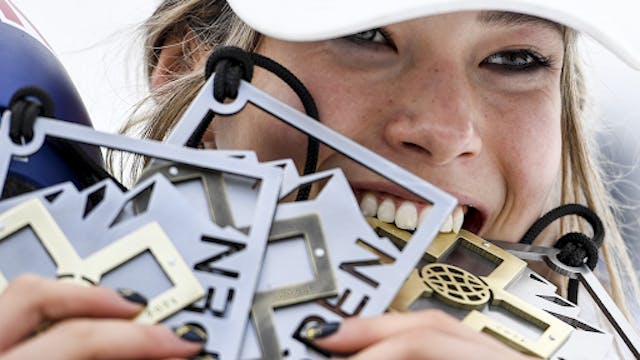 Source: CGTN
🥇X Games: The always-entertaining extreme sports event took place over the weekend, and a few Canadian women are coming home with hardware. Skiers Megan Oldham and Cassie Sharpe won silver medals (despite Sharpe's on her last run of the day) and snowboarder Laurie Blouin and skier Rachael Karker won bronze.
But the was Eileen Gu, a 17-year-old freeskier from San Francisco, who competes for China and who made history by winning three medals in her X Games debut.
🏒Hockey: COVID-19 has entered the chat NWHL bubble. The Metropolitan Riveters withdrew from competition late last week after multiple players and team staff tested positive, leading to a and a wide-open battle for the Isobel Cup. Stay tuned for The GIST's NWHL postseason preview, landing in your inbox on Wednesday.
🏈Football: So about that Pro Bowl...just kidding. The real NFL news? . The Detroit Lions sent first overall 2009 Draft pick Matthew Stafford to the LA Rams in exchange for QB Jared Goff and a couple of draft picks.
Given Stafford — — was on one of the league's worst teams, we knew a trade was coming soon. Turns out Stafford wanted to leave too, and go . If , they'd be so hurt right now.