16 teams remain in the men's FIFA World Cup knockout stage
December 05, 2022
The bracket is set, meaning chaos is on the way for the 16 surviving teams.
SOURCE: SPORTING NEWS
⚙️ How it works
After 32 countries squared off in a thrilling group stage, 16 teams — the top two from each of the eight groups — advanced to the knockout rounds.
The win-or-go-home matches begin today with the Round of 16, in which the eight group winners are seeded against eight group runners-up, with hopes of advancing to the quarter-finals, the semifinals and finally, the December 18th final. Mark your calendar.
Each match will start with the usual 90-minute block of regular time. If teams are deadlocked, they'll play two 15-minute extra-time periods. If there's no victor after that? Teams head to the dreaded best-of-five penalty shootout.
🐶 The top dogs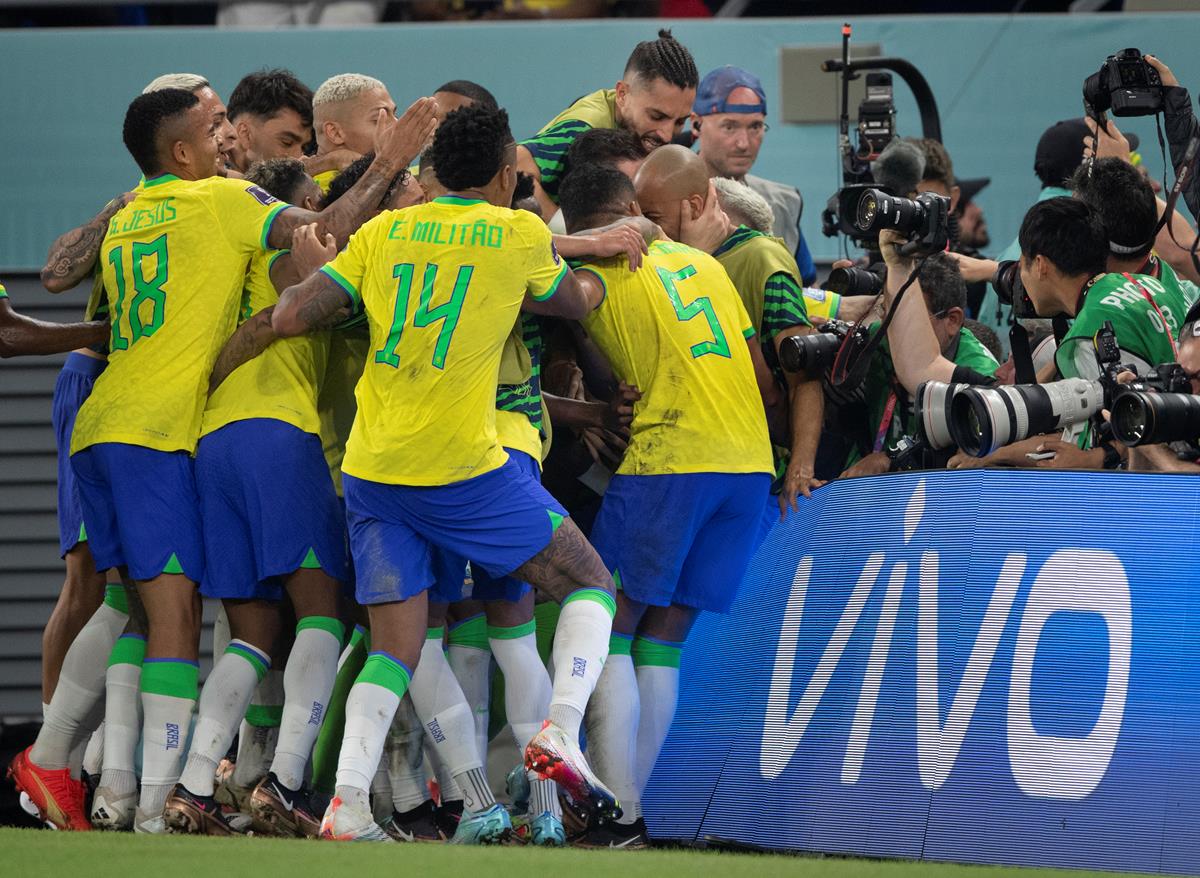 🇧🇷 World No. 1 Brazil: No Neymar, no problem. While the forward missed most of the group stage with an ankle injury, his many attack-minded teammates clinched a knockout berth. Midfielder Casemiro sets tone effortlessly, and forward Richarlison is emerging as the World Cup's breakout star.
🇫🇷 No. 4 France: Les Bleus snapped the champions curse during a successful group stage campaign, showing few weaknesses while topping Group D. Olivier Giroud used the opening round to cement himself as one of the men's team's all-time leading goalscorers, while Kylian Mbappé remains the star of the French spectacle. Full steam ahead.
🇦🇷 No. 3 Argentina: It's no surprise that Argentina advanced. How they got here is another story. Superstar Lionel Messi put the team on his back to secure two crucial group stage wins, but a shocking loss to Saudi Arabia ended La Albiceleste's 36-game unbeaten streak and exposed shortcomings across the pitch. Will the real Argentina please stand up?
🇪🇸 No. 7 Spain: Though they only went 1-1-1 (wins, draws, losses) in a tough Group E, the kings of smooth passes still proved their credentials when they showed they can go toe-to-toe with other top teams like Germany. The youthful team remains a top contender to win the whole thing, but La Roja's attack-first mentality may leave its defense vulnerable.
🏴󠁧󠁢󠁥󠁮󠁧󠁿 No. 5 England: A defense-first England advanced out of Group B thanks to standout displays from attacking talent, including captain Harry Kane and youngster Bukayo Saka. That said, it was a group stage of ups and downs — the Three Lions' midfield may be a spot of worry after the U.S. rendered it useless last week.
🧨 The best of the rest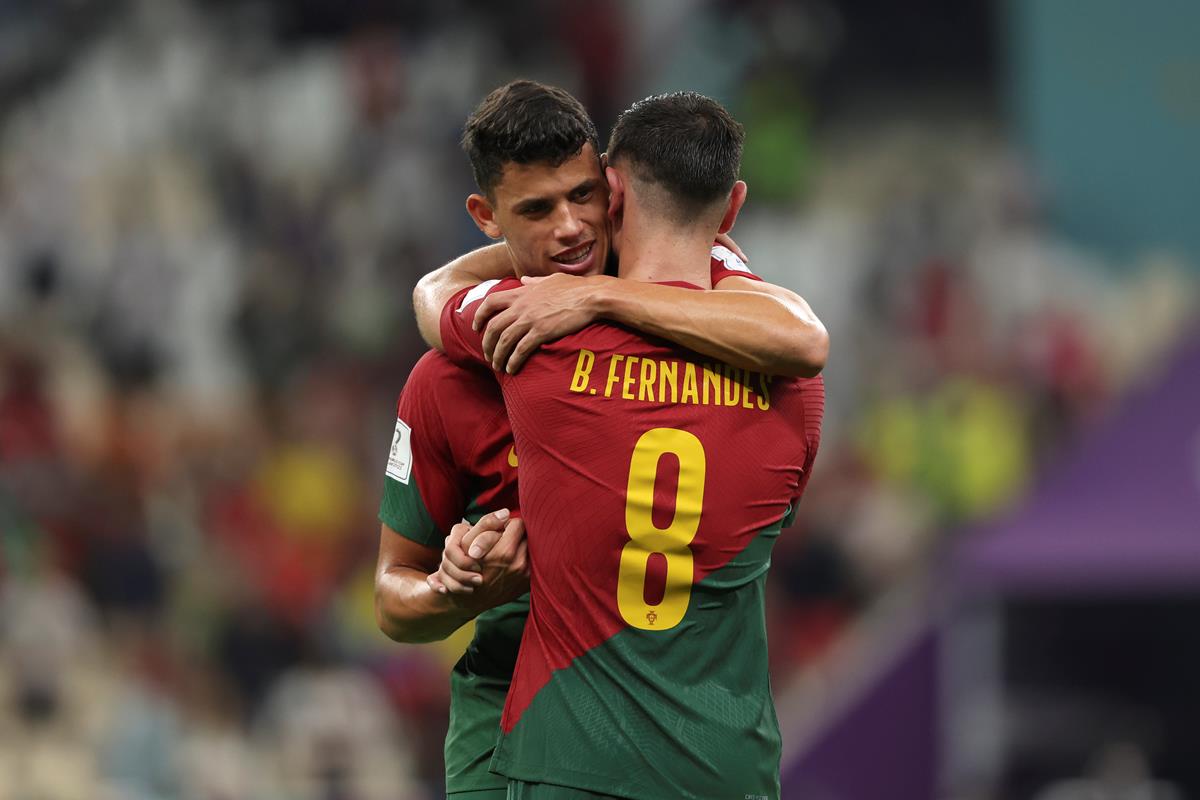 🇵🇹 No. 9 Portugal: The squads' pre-tournament scoring woes haven't carried over to Qatar…yet. Midfielder Bruno Fernandes proved he may just be Portugal's main man with two goals and two assists so far, while forwards Cristiano Ronaldo and João Félix scored on Group H's opening day. The team's defense remains steady, but susceptible to skilled attackers.
🇳🇱 No. 8 Netherlands: The Dutch topped Group A thanks in large part to forward Cody Gakpo, who made a name for himself after scoring three crucial group stage goals. The first round was no cakewalk for the Netherlands, which raises the question — does the team have the mettle to make a deep run?
🇭🇷 No. 12 Croatia: The 2018 finalists may have started slow, but Croatia quickly corrected course. The team showcased defensive resolve and attacking prowess during the group stage, and 37-year-old captain Luka Modrić still bosses the midfield. Their opponents should be careful not to poke the bear.
🇺🇸 No. 16 United States: A young and gutsy USMNT is ready to prove its cred as the golden generation with a deep run. Goalkeeper Matt Turner and captain Tyler Adams anchored the team through Group B, but goalscoring concerns persist especially after Christian Pulisic "didn't get hit in the balls."
Pulisic will be ready for today, but the biggest game changer might be midfielder Gio Reyna…if he's healthy.
🇲🇦 No. 22 Morocco: The Atlas Lions may not have been the bookies' favorite to top Group F, but they certainly earned their spot. Led by forward Hakim Ziyech, Morocco's attack has an equally solid defense behind them that's conceded just one (own) goal at this year's World Cup. The next step? Seeing if they can handle the world's most in-form teams.
🇯🇵 No. 24 Japan: Has anyone slayed more giants in Qatar than the Samurai Blue? They topped Group E after beating both Germany and Spain. Superb substitutions have been crucial to Japan's strategy, with off-the-bench attacker Ritsu Doan scoring two important victory-clinching goals thus far. It does beg the question, though — is a second-half rescue a sustainable approach for success?
🐎 Dark horses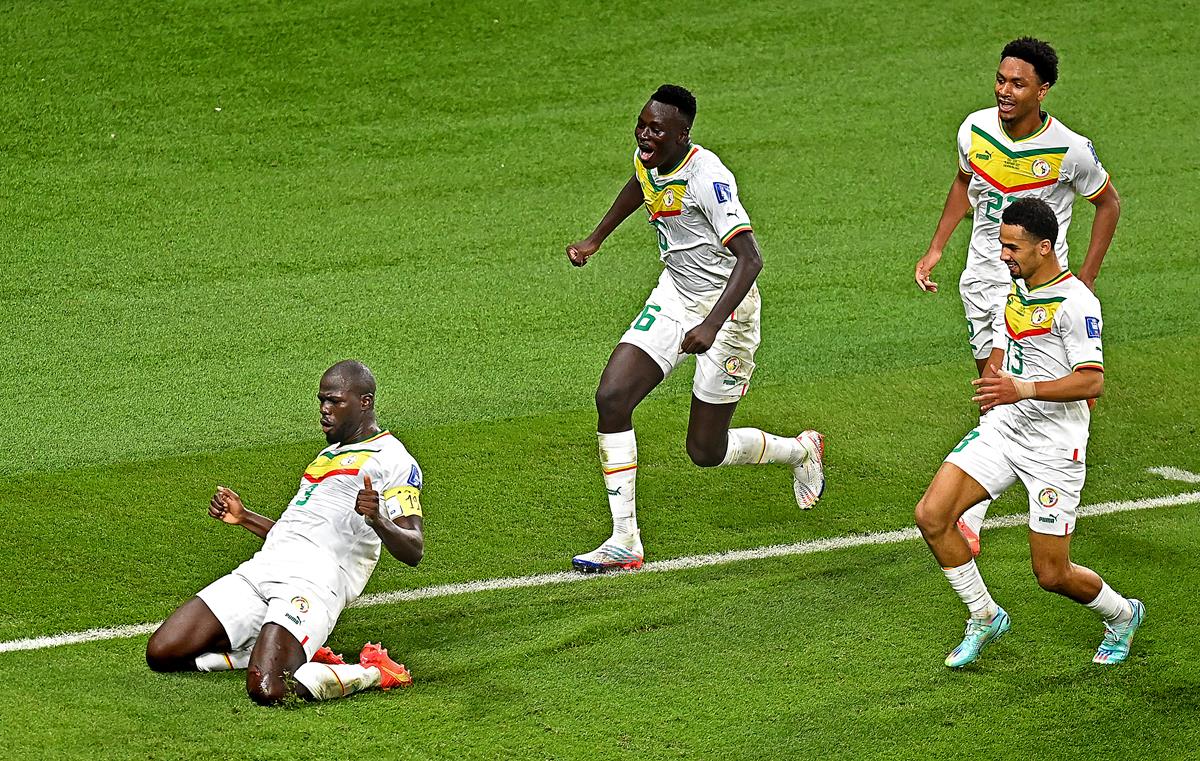 🇸🇳 No. 18 Senegal: Star striker Sadio Mané may be out of commission, but the Lions of Teranga are stepping up in his absence. Defenders like captain Kalidou Koulibaly have pitched in and scored important goals to book a knockout berth, but defense isn't exactly Senegal's strong suit. The team hasn't kept a clean sheet in Qatar.
🇵🇱 No. 26 Poland: Thanks in large part to star striker Robert Lewandowski and goalkeeper Wojciech Szczęsny, Poland return to the knockouts for the first time since 1986. While the former is always reliable for goals and the latter steady in net, the team as a whole performed inconsistently during the group stage, which could cost them down the road.
🇰🇷 No. 28 South Korea: Teamwork made the dream work for South Korea, who counted on other players to score while star striker (and masked man) Son Heung-min has yet to tally his first goal of the tournament. That said, the team's attacking flair doesn't show up all the time, which may be a problem if the defense can't keep opponents at bay.
🇨🇭 No. 15 Switzerland: Unlike Swiss cheese, there are no holes in this team's back line. Switzerland's sturdy defense was the perfect foundation to clinch a knockout spot, with goalkeeper Yann Sommer leading the way. This team isn't known for its offense though, which may come back to bite them.
🇦🇺 No. 38 Australia: After delivering perhaps one of the tourney's biggest surprises when it ousted No. 10 Denmark, the Socceroos have shown remarkable determination. Australia have scored in every game they've played thus far, and goalkeeper Mathew Ryan is keeping things tight in the back. Due to injuries, they have a very thin squad, so a dream run could end quickly.