Canadian Government Approves Travel Exemption for NHL Teams
June 08, 2021
The GIST: Highlighted by the trailblazing Taya Currie, it was another busy weekend in Canadian hockey.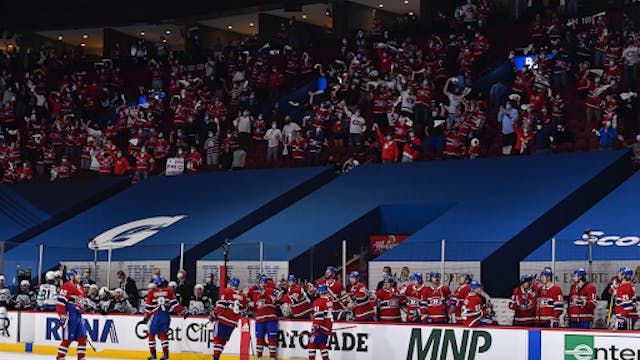 Source: Montreal Canadiens/Twitter
NHL: After the Montreal Canadiens' tough slog through the first round, they seem to be sailing through the second. They beat the Winnipeg Jets 5–1 in last night's Game 3, marking their sixth straight win. The .
And since the winning team from this series will represent the North Division in the third round (aka semifinals) against an American team, the Canadian government has decided on a travel exemption for the participating teams.
World Hockey Championships: Team Canada wins again. After a 2019 silver medal, a 2020 tournament cancellation, and a rusty start to this year's event (where they only just squeaked out of the group round), Team Canada beat reigning champ Finland in yesterday's final. Feels good to be great.