Serena and Venus Williams to Compete Today while NBA Play in Tournament Begins
August 13, 2020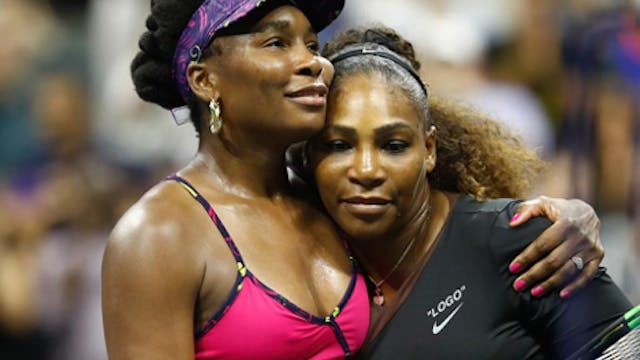 JULIAN FINNEY/GETTY IMAGES
Tennis: Is there anything more fun and super competitive than sister versus sister? Our tennis fangirling will be at an all-time high today when sisters Serena and Venus Williams play each other for the 31st time in their pro careers in the Top Seed Open's Round of 16.
Venus, the older sister, has won 49 career singles titles to Serena's 73, and together they've won 22 doubles titles. Head-to-head, Serena has the advantage, though the record isn't as skewed as you'd think: Serena leads 18-12 in their 30 previous meetings. No. 31 is anyone's guess.
NBA: For the first time ever, there will be a play-in tournament to decide the final playoff spot in the Western Conference, but who will be playing has yet to be decided. Spicy. It's come down to four teams (who are all playing today): currently, the Portland Trail Blazers are the team to beat in the No. 8 spot. The Memphis Grizzlies and Phoenix Suns are both a win behind, and the San Antonio Spurs are praying for a miracle from 11th place.
Portland will face the Brooklyn Nets, the Grizzlies will play the top team in the East, the Milwaukee Bucks, and the undefeated-in-the-bubble Suns will have an easier go against the No. 7 Dallas Mavericks. There are a ton of win/lose scenarios that give any of these three teams a chance to make it to the play-in.

Meanwhile, the Spurs will need a win and two of the other three teams to lose today to have a chance at the No. 9 spot. Unlikely, but not impossible. Follow all the fun here.