All the fun stuff
February 06, 2020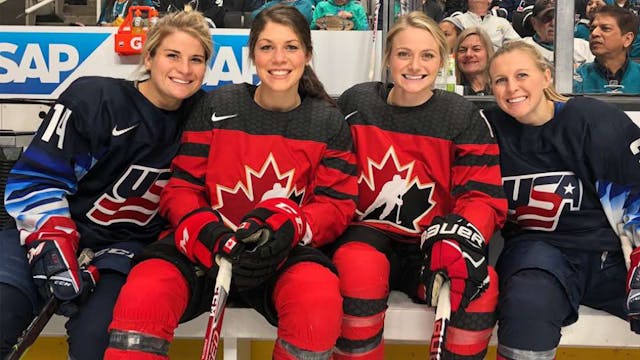 Women's hockey: The Rivalry Series, a five-game series featuring the US and Canada national teams, continued last night, with Team USA winning the series three games to one. Whomp whomp. On the bright side, they're still playing the fifth and final game on Saturday night because Saturday night's alright for fighting.
NHL: Washington Capitals star forward and captain Alexander Ovechkin is once again proving why his nickname is "Alexander The Great". In the last six games, he's recorded three hat tricks and has scored 14 goals since January 13th — the same amount of goals the entire Calgary Flames team has scored over the same period. At the pace he's at, he'll likely score his 700th career goal this weekend. Hope we didn't jinx it.
Raptors: Can't stop, won't stop. The Toronto Raptors have officially set a new franchise record, winning 12 straight games. Last night's game against the Indiana Pacers looked dicey, with the Raps down by 15 points at the half, but a late game comeback gave them just enough to keep us on the edge of our seats and beat the Pacers 119–118. Now, on to the next one!
Baseball: The Boston Red Sox made a crazy huge trade in a three-team deal with the LA Dodgers and Minnesota Twins on Tuesday, trading away one of their best players, Mookie Betts, and one of their most expensive, David Price, to the Dodgers.
The BoSox traded these studs to avoid paying a "luxury tax" for the third straight year. And, given the Dodgers are looking to go all-in for a World Series win this season, LA was the best landing spot.