NWSL: District of champions
November 22, 2021
The GIST: As mentioned, the Washington Spirit are your 2021 NWSL champions, persevering through a season of adversity to win their first-ever title.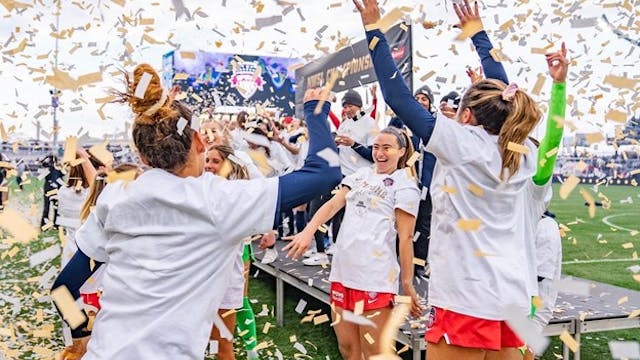 SOURCE: WASHINGTON SPIRIT/TWITTER
How it happened: Saturday's first half was nearly scoreless until Chicago Red Stars forward Rachel Hill found the back of the net in stoppage time to give Chicago a 1–0 lead at the break.
The bigger picture: The victory caps off a rollercoaster second half of the season for the Spirit. In August, (former) head coach Richie Burke was suspended amid verbal abuse allegations.
Then in September, the team was forced to forfeit two games due to breach of COVID-19 protocols. Oh yeah, and there's still an ongoing power struggle in the front office.
But Washington battled through it all, going unbeaten in 12 (!!!) consecutive matches en route to the championship win. Incredible.
What's next: After a tumultuous year, it's set to be a productive and impactful NWSL offseason. There'll be an Expansion Draft on December 16th for new California clubs Angel City FC and San Diego Wave FC, and negotiations are set to continue for the league's first-ever Collective Bargaining Agreement (CBA). Pay and protect the players, please.