Sports Quick Hits: August 19th, 2021
August 19, 2021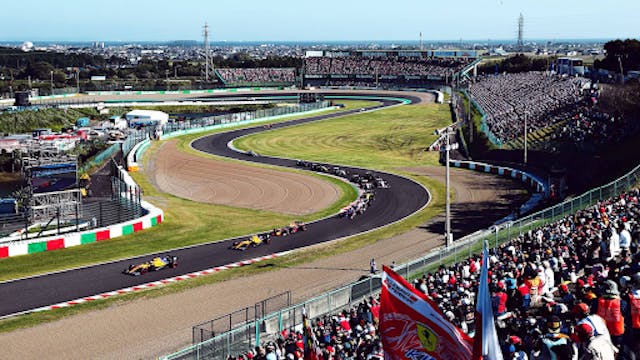 Source: F1.com
🏎Formula One: Despite Tokyo's successful hosting of the Olympics and soon-to-come Paralympics, organizers have cancelled October's Japanese Grand Prix for the second straight year due to ongoing COVID-19 concerns. The F1 drama this season, so hopefully they'll find a replacement venue soon. The Drive to Survive fans need it.
⚾️Baseball: The Toronto Blue Jays are battling for a in the , and now they'll have to do it — for at least the next week — without star outfielder George Springer, who's been with a knee sprain. Hate to see it.
🏈NFL: On Monday, the Atlanta Falcons announced that their entire roster is fully vaccinated against COVID-19, making them the first (and only) NFL team to reach the mark. Hopefully they'll have some company soon, as 91.7% of players in the league are fully vaccinated. .