Sports & Politics
March 01, 2021
The GIST: The age-old debate of "do politics belong in sports?" is raging once again, and here's why.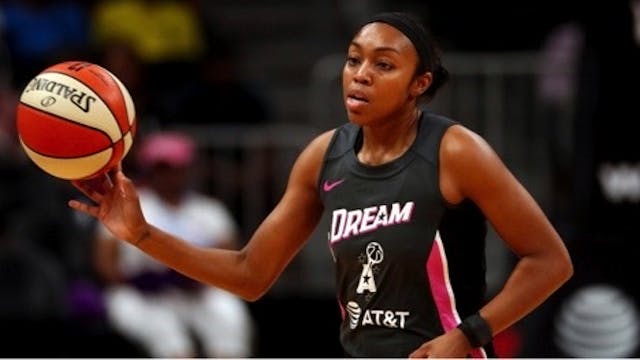 Source: For the Win/Twitter
⚽️Soccer: The U.S. Soccer Federation (USSF) held their annual general meeting (AGM) over the weekend and, with a 71% majority, voted to nix the policy that requires players to stand during the anthem. Most considered that a huge win...except for Seth Jahn.
Following the vote, Jahn, a Paralympian and newer member of the USSF Athletes' Council, was given the chance to deliver a six-minute rascist, inaccurate rantabout the nonexistence of police brutality and slavery. The audacity and ignorance.
Fellow USSF athletes were having none of it though, and soccer stars like Alex Morgan and Becky Sauerbrunn called Jahn out on Twitter before the USSF finally denounced his speech, with the Athletes' Council voting to remove him late last night.
🏀Basketball: On the flipside, the WNBA became a little less political on Friday thanks to the departure of former junior senator and co-owner of the Atlanta Dream, Kelly Loeffler. Loeffler, as you may remember, penned an open letter to league commissioner Cathy Engelbert last summer, opposing the WNBA's involvement in the Black Lives Matter movement.
On Friday, the WNBA announced the sale (!!!) of the Dream to a three-person investment group including — wait for it — former Dream star Renee Montgomery, who has been very vocal in her opposition of Loeffler. Oh, how the turntables...
⚽️🏀Soccer and basketball: Both of those stories come on the heels of a war of words between two megastars playing an ocean apart. In an interview last week, soccer star Zlatan Ibrahimović called out LeBron James, saying LeBron should "stay out" of politics because "it doesn't look good."
LeBron used his Friday night, post-game interview to let the world, and Zlatan, know that he "would never shut up about things that are wrong," and will continue to "preach about equality, social injustice, racism, systematic voter suppression; things that go on in our community." Amen to that.