Canadian rapid recaps: It can only go up from here
December 06, 2021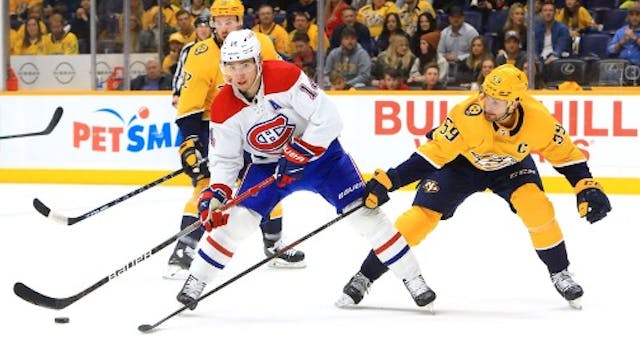 SOURCE: CANADIENS MONTRÉAL/TWITTER
🏒NHL roundup: It's December, and hockey fans are starting to feel unmoored, with both Montreal Canadiens and Vancouver Canucks fans throwing jerseys on the ice in recent games. Oof.
🏒PHF (formerly NWHL): The Toronto Six experienced their first losses of the season as they were swept by the Boston Pride over the weekend. But not all hope was lost for Canada, as it was Canadian talent who secured the wins for Boston, with Christina Putigna (pronounced poo-TEEN-yuh — we can't make this stuff up) scoring a pair of goals.
🏀NBA: The Toronto Raptors have won two in a row after last night's 102–90 win over the Washington Wizards. For extra fun, the team hosted their third annual Japan Day, where fan-favorite Japanese player Yuta Watanabe hosted a Q&A with participating young fans. S'cute.