Remembering Walter Gretzky and Chris Schultz
March 08, 2021
The GIST: Last week was a sad one for Canadian sports fans, after we lost Walter Gretzky and Chris Schultz in a matter of hours of each other. Let's take a moment to remember these two sports giants.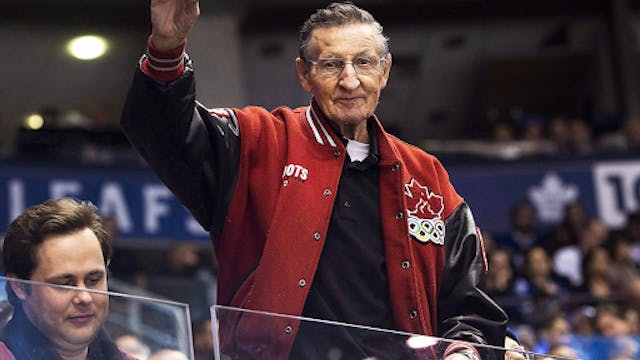 Source: Nathan Denette/Canadian Press
🏒Walter Gretzky: Affectionately known as "Canada's hockey dad," Walter was the father of the great Wayne Gretzky and the single most influential figure in Wayne's hockey career. Introducing Wayne to the game at age three, Walter also coached minor league teams in Brantford, ON and had a significant role in the development of minor hockey in Canada.
🏈Chris Schultz: News emerged of NFL and CFL star Chris Schultz's sudden death early Friday. Schultzy spent three seasons in the NFL, as one of just a handful of Canadians drafted into the league in the '80s, before returning to Canada to play for the Toronto Argonauts for nine seasons.
What Schultzy will likely be remembered for best was his time as football analyst on TSN. Standing at 6'8", his gentle giant persona, intricate knowledge and deep passion for the game endeared him to fans. RIP.