Preview of Game 3 in the MLB Championship Series
October 18, 2021
The GIST: Walk-off wins, grand slams and one pair of fur-ociously cute cleats — the seven-game Championship Series (CS) have it all. What will each league's Game 3 bring?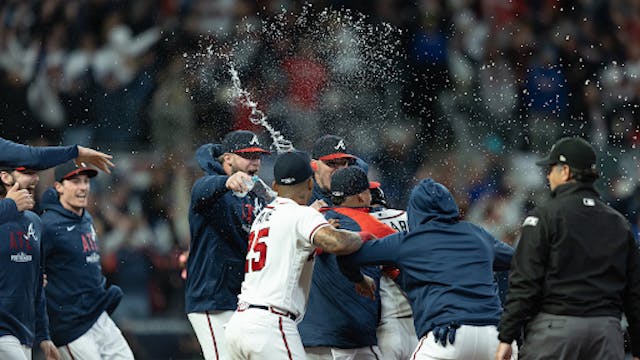 Source: Atlanta Braves/Twitter
American League (AL): After the Houston Astros came back to win Friday's Game 1, the Boston Red Sox made postseason history in Saturday's Game 2, becoming the first team to hit two grand slams in the same playoff game and helping to solidify their 9–5 win.
The 1-1 series now heads to Boston, with Game 3's first pitch tonight at 8:08 p.m. ET.
National League (NL): In a rematch of last year's NLCS, the Atlanta Braves to win Saturday's Game 1, partially thanks to third baseman Austin Riley's and LA Dodger Chris Taylor's . Yikes.