Updates from NWSL, WNBA, and NBA.
May 27, 2021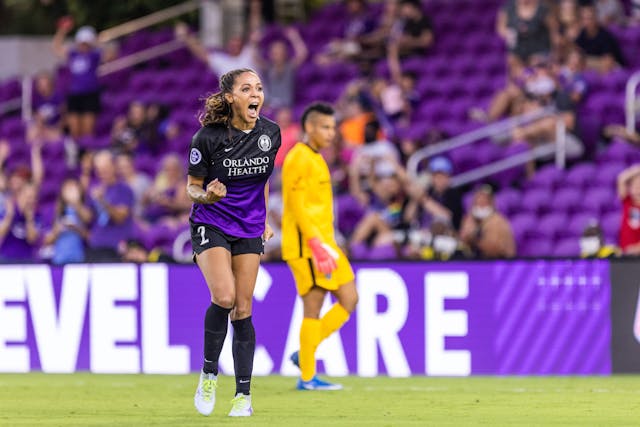 Source: Orlando Pride/Twitter
🏀WNBA: The injury bug is making its grimy way through the W pushing at least . This includes Phoenix Mercury GOAT Diana Taurasi who's out at least four weeks with a fractured sternum, Chicago Sky's Candace Parker who has an ankle injury and Washington Mystic Elena Delle Donne whose lingering back injury is...well, still lingering.
⚽️NWSL: An update on a few weeks ago: 15-year-old Olivia Moultrie has been (weird language, we know) on the NWSL's age rule, which keeps players from signing contracts until the age of 18. Meaning, teams can now make Moultrie an offer she can't (or can!) refuse.
Meanwhile, the Orlando Pride, who finished the 2019 season in last place, beat the Challenge Cup champ Portland Thorns 2–1 last night, thanks to big goals from Alex Morgan and Sydney Leroux, propelling them to the league's top spot. A shocker.
🏀NBA: In case you were wondering why on Canadian Twitter this week, it's because Toronto Raptors fans want to know if Leonard regrets leaving the 2019 championship-winning Raps for the LA Clippers, who are currently down 2-0 against the Dallas Mavericks in the first round. Ouch. Check out the other playoff matchups .