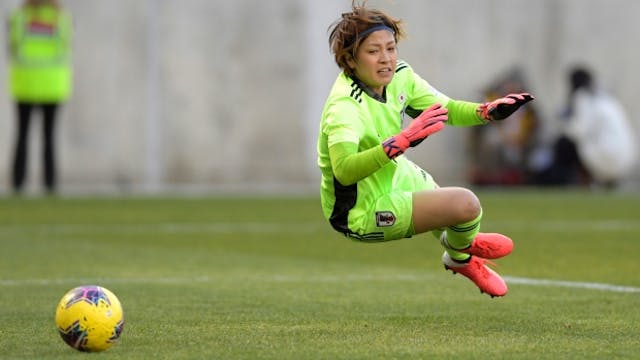 SAKIKO IKEDA, THE CANADIAN PRESS
Start the show: Japan's new women's professional soccer league has a name! Last week, the WE League, which stands for Women Empowerment (um, love), was officially approved by the country's soccer federation. They plan to begin play in 2021 and field six to 10 teams in the inaugural season.
While no teams have been announced yet, the soccer federation has decided that teams will need to have an executive suite and staff of at least 50% women to gain entry into the league. Here for it.
Stay awhile: NBA star rookie Zion Williamson has been granted a temporary stay (legal jargon for a pause in the proceedings) in his ongoing legal battle with his former agency. The agency, Prime Sports Marketing, is suing Williamson for breach of contract and has been trying to get Williamson to admit on record that his parents illegally accepted money and benefits.
The temporary stay means Williamson won't have to answer any of the agency's questions for the time being. Interesting.
Out on top: MMA and UFC star Conor McGregor has retired...for a third time. Late Saturday night, the Irishman tweeted the announcement, crediting the offers of "stupid fights" and a lack of excitement as his latest reasons for retiring.
McGregor won his last UFC match in January (almost a year after his second "retirement") in just 40 seconds and planned on fighting twice more in 2020 to prove he's still competitive in the sport that he's dominated for the past seven years. Seems a little "boy who cried wolf" to us.