Sports Quick Hits: Thursday June 3rd, 2021
June 03, 2021
Updates from the French Open, U.S. Women's Open, and women's hockey.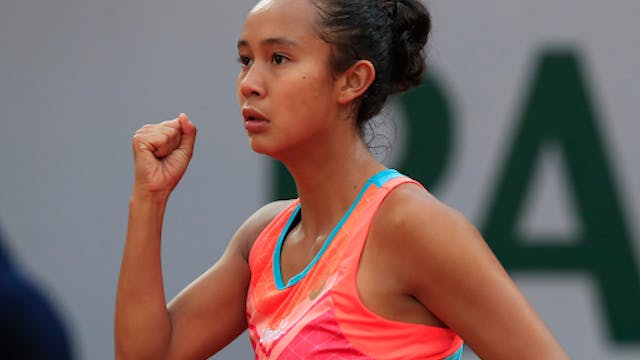 Source: Michel Euler/AP
🎾Tennis: As excited as we were for the French Open to start, we're not as psyched five days in. , Bianca Andreescu and Felix Auger-Aliasime lost their first round matches, and Leylah Annie Fernandez dropped her second round match yesterday.
Luckily, Fernandez and Gaby Dabrowski, as well as recent Italian Open winner Sharon Fichman (alongside partner Giuliana Olmos of Mexico) are still alive in the doubles contest.
⛳️Golf: Let's hope things are better for our Canadians in this weekend's U.S. Women's Open. Brooke Henderson leads the pack of four Canucks looking to win the season's second . Get and then check out their tee times .
🏒Hockey: Calgary has gotten a head start on its hot girl summer. Not only is the city hosting Team Canada's women's hockey Olympic training camp, but yesterday, it was announced as the host of August's IIHF Women's World Hockey Championships. Bring. It. On.