Danielle Kang Wins Two LPGA Tournaments, MLS is Back Tournament Heads to Final, Mid-American Conference Postpones Fall Football Season
August 10, 2020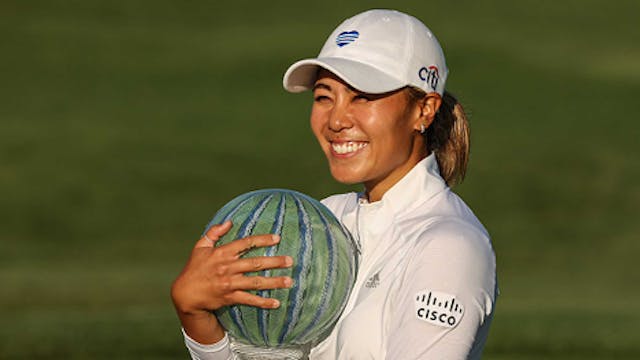 LPGA/GETTY IMAGES
Golf: Danielle Kang is a freaking powerhouse. The world No. 2 has won both tournaments since the LPGA's season restart: last weekend's Drive On Championship and yesterday's Marathon Classic. The LPGA's first major of the season, the AIG Women's British Open, is set for August 20–23rd, and all bets are on Kang.
Speaking of majors, yesterday, the first major of the PGA season, aptly called the PGA Championship, was won by 23-year-old Collin Morikawa. It was Morikawa's first major win in his second major appearance and his third Tour win in his v. short career. Kid's got game!
Soccer: With the MLS is Back Tournament's early COVID-19 issues, we had our doubts that this day would ever come, but here we are: just one day away from the final, between the Portland Timbers and Orlando City SC (SC stands for Soccer Club). There's no way we could've predicted these two as the finalists, but we're totally here for it.
And soccer's not going anywhere. The MLS has decided that the regular season, which will incorporate the results from the kickstart tournament into the season's standings, will — because there's not enough sports on right now — begin on Wednesday.
College Football: On Saturday, the Mid-American Conference (MAC) became the first FBS (Football Bowl Subdivision) conference to postpone its fall sports season. More players have also opted out of the 2020 season, either due to COVID-19 concerns or to focus on prepping for the next NFL Draft. What does this mean for the other conferences and the end-of-season bowl games? TBH, not sure.
Only time will tell if other conferences will follow the lead of the MAC. The Power Five conferences are moving forward with adjusted schedules for now, but that could change following a meeting of Pac-12 presidents tomorrow. Spoiler alert: This might be the most dramatic college football non-season yet.