Sports Quick Hits: July 12th, 2021
July 12, 2021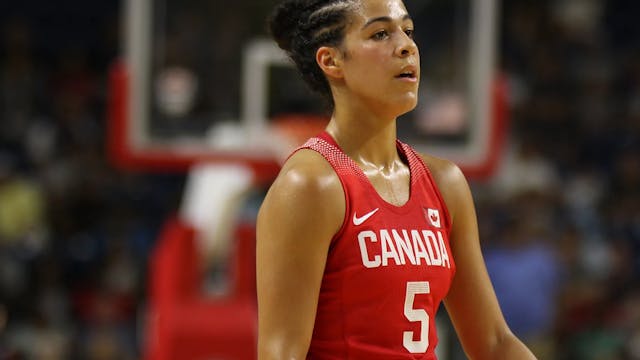 Source: Ian Bethune/The UConn Blog
🏀Basketball: Team Canada's Kia Nurse is getting ready for the upcoming Olympics the best way she knows how: by . Last night, the Phoenix Mercury star recorded 28 points and a career-high seven 3-pointers. Unfortunately it wasn't enough for a win, with the Mercury falling 82–75 to the Seattle Storm.
The Mercury's NBA counterpart, the Phoenix Suns, didn't fare any better either, losing last night's Game 3 of the NBA Finals 120–100 to the Milwaukee Bucks.
⚾️MLB: While the FBI for a safe All-Star Game, the Toronto Blue Jays are sending their four All-Stars off in style. Bo Bichette and Teoscar Hernandez each recorded a hit in yesterday's 3–1 win over the Tampa Bay Rays, which was a until the seventh inning.
Most of the Jays are on a break until Friday, with Bichette, Hernandez, Vladimir Guerrero Jr. and Marcus Semien playing in tomorrow night's All-Star Game. But first, don't miss tonight's Home Run Derby at 8 p.m. ET on Sportsnet.
🚵‍♂️Tour de France: Movin' on up! Ottawa native Mike Woods earned his first-ever honor and the chance to don the prestigious (and fashionable) polka dot jersey after Stage 14 of the Tour de France on Saturday. With seven stages left in cycling's biggest event, Woods sits second in the . Keep climbing, Mike.