World No. 304 Wins AIG Women's Open, Taurasi Receives Foul for Inappropriate Language
August 24, 2020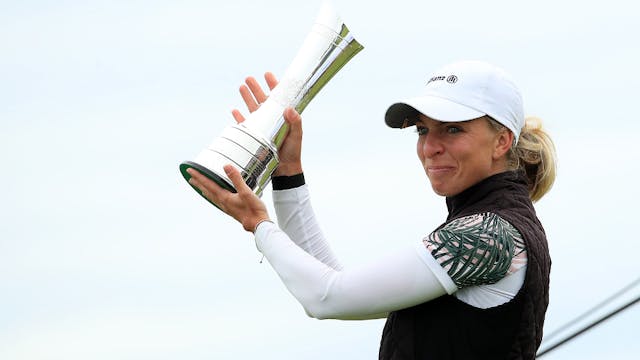 AIG WOMEN'S OPEN/TWITTER
LPGA: You should always expect the unexpected in golf...but we did not expect this. Yesterday, No. 304 world-ranked Sophia Popov made history herstory when she won the first LPGA major of the season, the AIG Women's Open (aka the British Open), making her the first female golfer (and second ever) to win a major from outside of the top 300.
Not only was it Popov's first major title, but it was her first ever Tour win too. And it gets better: she entered the tournament on a special-event qualifying pass, and just three weeks ago, Popov caddied in an LPGA event. Now, she's winning them. Maybe there's hope for our golf game too.
WNBA: Things are getting heated in the Wubble. WNBA GOAT Phoenix Mercury star Diana Taurasi has been caught using some unsavory language on the court lately, but she may have crossed a line on Friday.
After a particularly bad call in the Mercury's loss to the Minnesota Lynx, Taurasi was caught saying, "I'll see you in the lobby later," to an official. Not the best look. Of course, she picked up a technical foul for the threat.