Let's get down to business
April 29, 2021
The sports world is making money moves. Here's "the gist" on the latest sports biz news.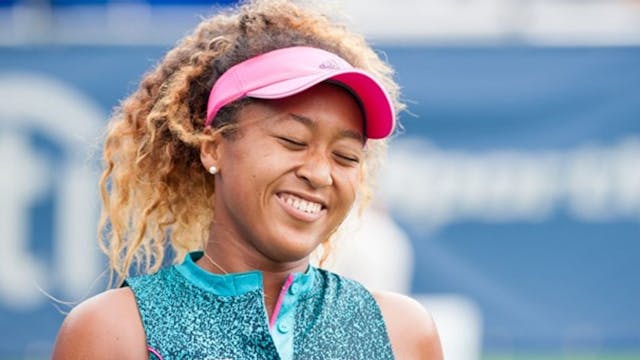 Source: Rena Schild/Shutterstock
🎾Naomi Osaka: The four-time grand slam champion is expanding her empire. Osaka announced yesterday that she's collaborating with Frankies Bikinis on a brand new bathing suit line set to launch in May, and she is also launching a new SPF-loaded skincare line for melanated skin tones. #StayGolden
🐊Gatorade: Sports drink companies are picking up what we've been laying down for years: Bet. On. Women. Gatorade recently created a (very stacked) women's advisory board to help deepen their connection with female athletes, while also holding them accountable in delivering against their guiding pillars. HYFR.
🏀NBA: TIME revealed their first-ever TIME100 list of the most influential companies on Tuesday, and the NBA was named as the top "Leaders" brand, thanks to their global growth. Eight sports-related brands made the list, but only one other sports league was featured: the English Premier League, highlighted for its exemplary broadcasting rights. Jolly good!
🏒NHL: They might not be NBA-level yet, but the NHL is working on growth, too, starting with broadcasting. After 16 years, they've cut ties with NBC to triple their revenue in a new seven-year deal with Turner Sports, and have already signed a deal with ESPN. It'll mark the first time since 1999 that the NHL has two American broadcast partners. Double rainbow.