The GIST's Quick Hits: WTF Edition (March 25, 2021)
March 25, 2021
Referee Tim Peel must've missed last week's newsletter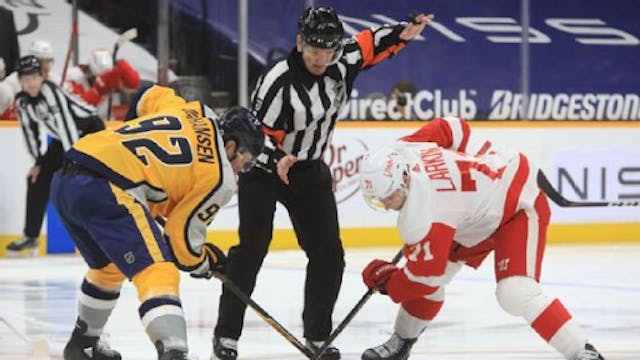 Soure: Danny Murphy/Icon Sportswire
🏒NHL: Referee Tim Peel must've missed last week's newsletter when we reminded assholes everyone that . Peel "no longer will be working NHL games" after admitting that he wanted to call a penalty against the Nashville Predators and found a way to make it happen. Power trip much?
🏈NFL: Washington Football Team (WFT) part-owner Dan Snyder was given the all-clear from the NFL the team's minority investors and (along with his mother and sister) obtain nearly full ownership. That said, Snyder has not been cleared yet by Beth Wilkinson, the attorney for 15 years' worth of sexual harassment allegations.
🏈High school football: The head coach from Duxbury High School's football team in Massachusetts was fired after in the team's recent home opener. Horrifying and disgusting. Can people stop being terrible so we don't have to keep sharing awful news, please?