This Week in Golf, Baseball, and College Football
October 12, 2020
Sei Young Kim wins first career major; Four teams remain in MLB playoffs; Week 6 of college football had lots of upsets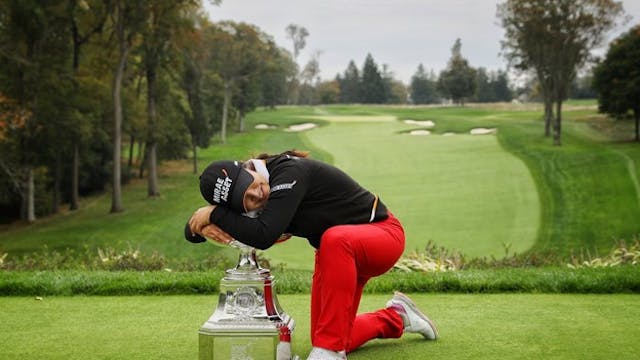 Source: Patrick Smith/Getty Images
⛳️LPGA: Sei Young Kim captured her first career major, shooting 14-under- (!!!) at the KPMG Women's PGA Championship. Kim absolutely dominated the tournament, finishing of the runner-up. Not even a could stop her!
⚾️MLB: And then there were four. The best-of-seven (ALCS for the American League, NLCS for the National League) began last night, with four teams now in the hunt for a World Series berth. In Game 1 of the ALCS, the Tampa Bay Rays took an early 1-0 series lead over the Houston Astros.
🏈College Football: Week 6 of college football action brought some . Most notably, No. 22 Texas fell to previously unranked Oklahoma in a game that took (!!!) to be decided. Also, with all of those upsets, defending national champion LSU dropped from the rankings for the first time since 2017. Womp womp.
Reminder: the will join the action in just under two weeks, with the following soon after. Expect more thrillers in the weeks to come.