Sports Quick Hits: December 1st, 2021
December 01, 2021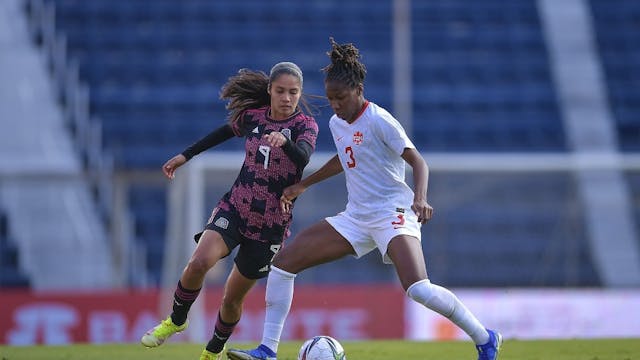 ⚽Soccer: CanWNT's 2021 campaign came to a close last night when the team played to a 0–0 draw in a friendly against Mexico. Though Canada was likely looking for a better end to the year (especially after losing 2–1 to Mexico last weekend), let's remember this team snagged the country's first Olympic gold medal in women's soccer this summer. Still crying tears of joy.
🏀Basketball: Despite beating the Memphis Grizzlies last Wednesday, the injury-riddled Toronto Raptors fell 98–91 to the Grizzlies last night and are now 9-12 on the season. Not great.
🏒Hockey: After January's U-18 Women's World Championship tournament was canceled due to COVID-19 concerns (even though the men's carried on *sigh*), Canada has announced their end-of-year selection camp dates. Heading into a strong Group A, the roster will hunt for gold in January, for the first time in two years. Bring it on.