The latest headlines in women's sports
August 19, 2021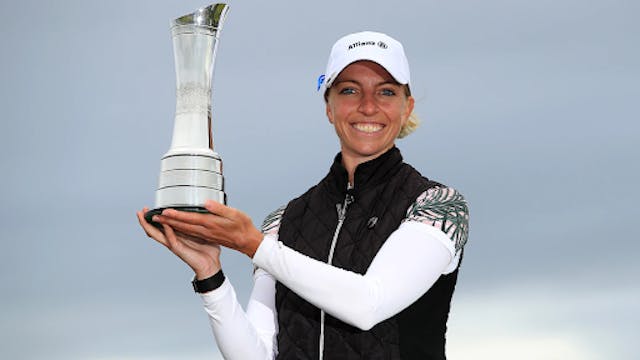 Source: Titleist.ca
⛳️LPGA: The British Open — the final major of the year — starts today, but the organizers made yesterday: the prize pool was increased to a record-setting $5.8 million. While last year's winner, Sophia Popov, took home $675K this year's champ will receive $870K. Pay women, goshdarnit.
🎾Tennis: Some not so great news out of Cincinnati: Bianca Andreescu and Leylah Annie Fernandez have both been eliminated from the Western & Southern Open. Both are now on a short break before starting the U.S. Open on August 30th.
🏒Hockey: The Women's World Hockey Championship starts tomorrow in Calgary (look out for a special edition newsletter from us), and Team Canada is ready to dominate. They beat Finland 4–1 last night in a pre-tournament warm-up game and will officially start the tournament tomorrow at 6 p.m. ET.
In Quebec, 18-year-old goalie ​​Ève Gascon training camp this week, hoping to prove that teams should have drafted her into the Q years ago. They obviously made a big mistake. .