Sports Quick Hits: November 19th, 2021
November 19, 2021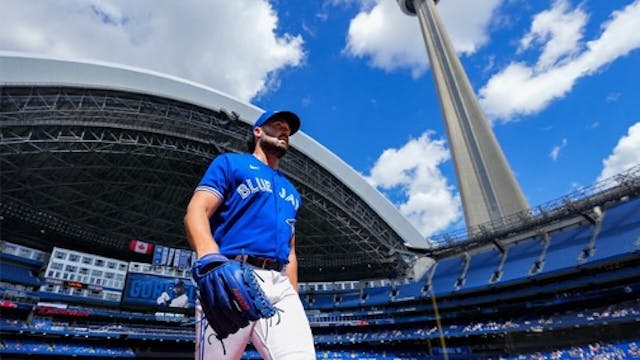 ⚾️MLB: LA Angel Shohei Ohtani might have bested Toronto Blue Jay Vladimir Guerrero Jr. to win the American League (AL) MVP, but the Jays still notched a win with Robbie Ray winning the AL Cy Young Award (given to the best pitcher in each league).
🏒NHL: Don't look now but the Toronto Maple Leafs are back to their winning ways, rattling off five straight after last night's 2–1 win over the NY Rangers. You already know the 6ix needs a sixth, and they'll have a shot tomorrow at 7 p.m. ET against the (soon-to-be sold?) Pittsburgh Penguins.
Meanwhile, Edmonton Oilers star Connor McDavid helped his squad down the Winnipeg Jets in a 2–1 shootout victory last night. That's one way to silence the haters.
🎓🏀College basketball: We're a little more than a week into the NCAA college basketball season, and a couple of Canadians are making us proud south of the border. No. 2 UConn's Aaliyah Edwards contributed nine points in just 17 minutes during the Huskies' season-opening win. And she'll be back in action tomorrow at 12 p.m. ET against Minnesota.
Elsewhere, No. 1 Gonzaga's Andrew Nembhard (who hails from Aurora, ON) played every minute of the Bulldogs' big win over then-No. 5 Texas last week. Talk about dependable.