The GIST's Bits & Bites: Olympics, NWHL Bubble, James Harden, NWSL Challenge Cup
January 28, 2021
This week in sports.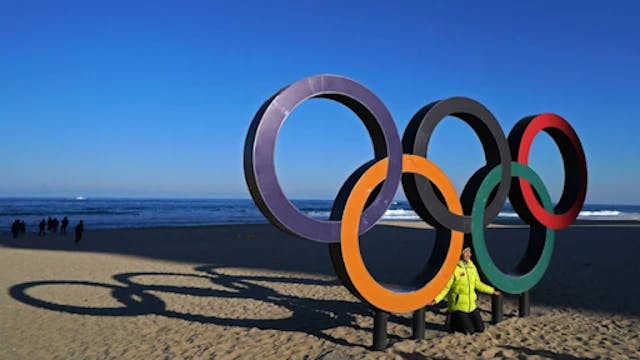 Source: The Hill/Twitter
🥇Olympics: Will they or won't they? That's the big question still surrounding the 2020 Tokyo Olympics. Last week, a alleged that Japanese officials are coming to terms with a possible cancellation, but the IOC and the have denied this.
Still, the Olympic and Paralympic organizers have a ton of prep work to do before welcoming over 15,000 international athletes, so they're next week to let the world know exactly how they plan to do that.
🏒NWHL: Despite the off-ice situation going on with the league right now (listen to this week's episode of for all the info), the NWHL's bubble is producing some exciting hockey.
🏀NBA: Though the four-team blockbuster trade that saw James Harden leave Houston hasn't been as successful for the Brooklyn Nets as they'd hoped, it was a for Caris LeVert. The 26-year-old was traded from the Nets to the Indiana Pacers in the January 16th trade, pending a physical.
That physical included an MRI, which found a mass on LeVert's kidney, and following successful surgery on Monday, it was confirmed that the tumor was kidney cancer. We're happy to report that LeVert is expected to make a full recovery without any additional treatment.
⚽️NWSL: The Challenge Cup is , starting April 9th, but instead of it replacing the regular season like last year, it'll complement the regular season, which begins May 15th and runs to October 30th. An extended postseason will start November 6th.
And if that weren't enough to get you pumped, Megan Rapinoe, Alex Morgan and Carli Lloyd are all expected to return after sitting out last season. Is it April yet?