Sports Quick Hits: September 13th, 2021
September 13, 2021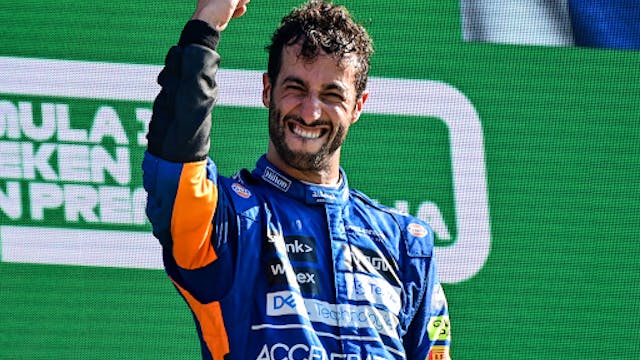 Source: F1/Twitter
🏎F1: Yesterday's Italian Grand Prix (GP) was a trip. The finally came to a head yesterday when Verstappen caused a crash that took them both out of the race (don't worry, ), before sweetheart Daniel Ricciardo won his first GP since 2018 and celebrated with a traditional . Crikey.
⚾️Baseball: Unfortunately there's no in the MLB. If there was, the Baltimore Orioles wouldn't have been subjected to a 22–7 loss to the Toronto Blue Jays yesterday, which included a home run from Vladimir Guerrero Jr. that tied him with LA Angel superstar Shohei Ohtani as the league leader. O-K! *O-K!* Blue Jays!
🏀WNBA: The Seattle Storm will have to finish the regular season (all seven days of it) without their best player. Breanna Stewart last week and will be reassessed prior to the playoffs (which are set to begin on September 23rd). Rest up, champ!