Sports Quick Hits: September 22nd, 2021
September 22, 2021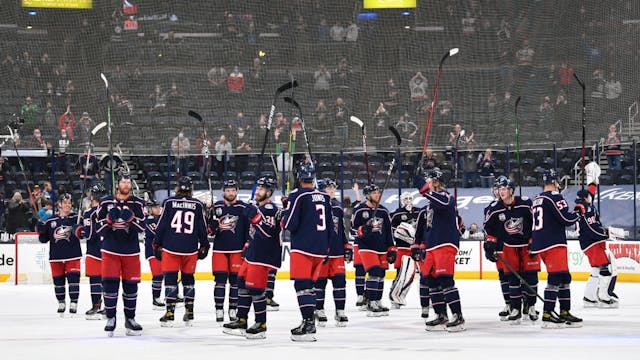 SOURCE: JAMIE SABAU/NHLI VIA GETTY IMAGES
🏒NHL: With hockey back to its normal mid-October start, training camps are beginning this week, but there's one player who wasn't invited. After his anti-vaccine comments, refusal to get vaccinated and speech at a recent PPC rally, the Columbus Blue Jackets have asked Zac Rinaldo .
With Rinaldo out, the Blue Jackets can now proudly boast a 100% vaccination rate among players. Boy bye.
⚾️MLB: With the regular season winding down, the discussion should be ramping up...but we think (and yes, we're biased) there's really only one valid option. Toronto Blue Jays slugger Vladimir Guerrero Jr. recorded another two hits in last night's 4–2 win over the Tampa Bay Rays, further
boosting his MVP-worthy season...and the Jays' playoffs hopes.
🏀NBA: Sports Illustrated released their yesterday, and three Toronto Raptors made the ranks. Pascal Siakam fell from No. 30 last year to No. 44, while Fred VanVleet jumped from No. 57 to No. 46 and OG Anunoby from No. 73 to No. 59.
And not that we care or anything, but Miami Heat newbie Kyle Lowry came in at No. 40 after hitting No. 28 when he was a Raptor. Not not saying he should have stayed.