Sports Quick Hits: September 24th, 2021
September 24, 2021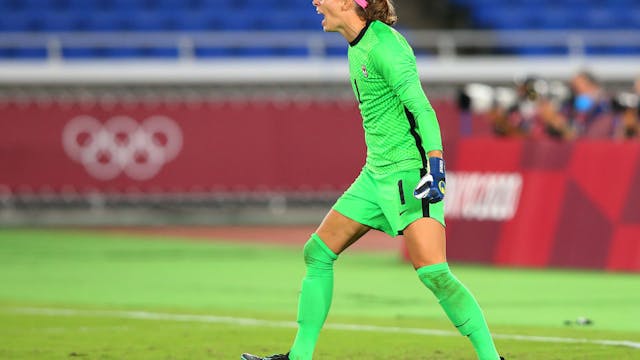 SOURCE: ALEX LIVESEY - FIFA/FIFA VIA GETTY IMAGES
⚽️Soccer: National treasure team goalkeeper and Tokyo Olympics gold medalist Steph Labbé became yet another superstar to about her mental health struggles at the Games. In an essay, she described how the journey took a serious toll on her mental and physical health (and the correlation between the two) and how she continues to work towards finding balance.
⚾️MLB: The Toronto Blue Jays series against the Tampa Bay Rays ended with a loss and a . Rays center fielder Kevin Kiermaier was intentionally hit with a retaliatory pitch by Jays pitcher Ryan Borucki () on Wednesday after Kiermaier with the Jays' game plan on it on Monday. Oops.
Luckily, the Jays won't face the Rays again this season, with only three remaining series against the Minnesota Twins — who they lost to 7–2 last night — the New York Yankees and the Baltimore Orioles.
🏒NHL: The drama continues in Buffalo. After suffering a herniated disk in March, Sabres star Jack Eichel has been at odds with the team — who have the final say — over how it should be treated. This week, Eichel unsurprisingly failed a physical that would have allowed him to start training camp, and the team subsequently stripped him of his captaincy. Spicy stuff.