Sports Quick Hits: November 5th, 2021
November 05, 2021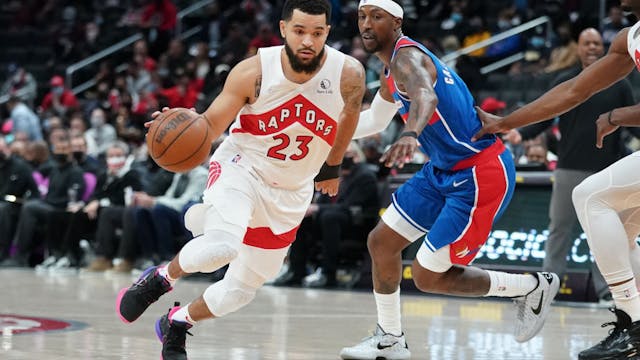 SOURCE: MITCHELL LAYTON/GETTY IMAGES
🏀Raptors: While we wait for Drake to put his money where his mouth is, we're still cheering on his hometown NBA team. The Raptors have won five straight, a streak they'll look to maintain when they host the Cleveland Cavaliers tonight at 7:30 p.m. ET. Let's make it six for the 6ix, eh?
🏒NHL: At long last, the Jack Eichel saga has finally come to an end. Eichel was traded from the Buffalo Sabres (who were preventing him from having a surgery he wanted) to the Vegas Golden Knights, and he's set to have surgery as soon as this week.
In on-ice news, the Edmonton Oilers are so hot right now. They've lost just one game this season, and Connor McDavid was named one of the NHL's "Three Stars" of October. His November campaign continues tonight at 9:30 p.m. ET vs. the NY Rangers.
⚽️MLS: With the final weekend of the regular season on deck, two Canadian clubs could punch their tickets to the MLS playoffs on Sunday. CF Montreal needs a win over Orlando City SC, while the Vancouver Whitecaps will clinch their spot with a win or draw against the Seattle Sounders. Cross those fingers.