The GIST's Quick Hits - CA (April 15, 2021)
April 15, 2021
Team Canada, CANWNT, Olympics, NASCAR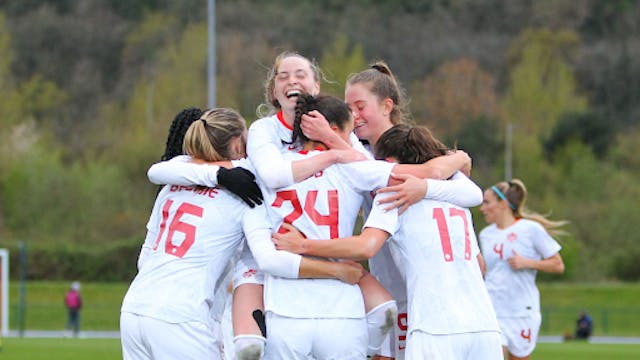 Source: CanadaSoccer/Twitter
🏀Basketball: Team Canada will be missing a big star at the Olympics this year after Denver Nugget superstar Jamal Murray on Monday. Awful. On the bright side, the Toronto Raptors beat former Rap and current San Antonio Spur DeMar DeRozan last night, so at least we've got that going for us.
⚽️Soccer: With just 99 days to the Tokyo Olympics (not like we're eagerly counting down or anything...), the CanWNT is Ready. To. Play. The world's eighth-ranked team shutout No. 6 England 2–0 on Tuesday in a friendly warm-up to the Games. July can't come soon enough.
🥇Olympics: Meanwhile, the City of Vancouver is looking ahead to the 2030 Winter Olympics (we haven't started that countdown yet!). John Furlong, the organizer behind the 2010 Olympics, will pitch for 2030 to the Vancouver Board of Trade tomorrow. Interesting.
🏎NASCAR: Watch out Ricky Bobby, Jennifer Jo Cobb is coming for you. The 47-year-old announced that she'll make at Talladega Speedway's GEICO 500 on April 25th. As long as she figures out , she'll do great.