CanWNT's Olympic opponents were announced yesterday
April 22, 2021
Team Canada will face host nation Japan, newcomers Chile and the amalgamated Britain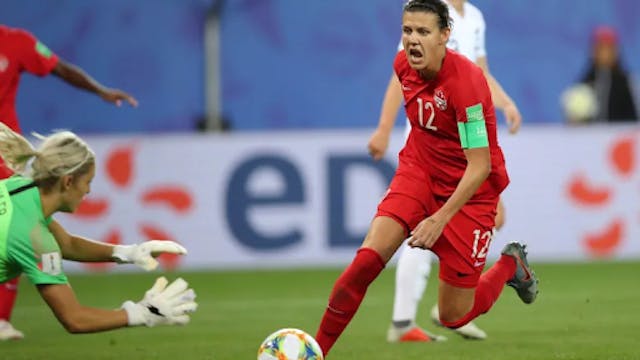 Source: Francisco Seco/Canadian Press
⚽️Soccer: CanWNT's Olympic opponents were announced yesterday, and to say we're fired up is an understatement. Team Canada will face host nation Japan, newcomers Chile and the amalgamated Britain (which features players from all U.K. nations). Should the world No. 8 emerge from the group stage, we could see a Canada-USA quarter or semifinal. Fingers crossed.
🏀Basketball: The Toronto Raptors are on a winning streak. They notched their fourth W in a row last night, with a 114–103 victory over the Brooklyn Nets. The Raps' only recent loss came from over the weekend for "failing to comply with league policies governing player rest and injury reporting." Oops.
🎾Tennis: The clay court season is underway ( starts next month!) and it's already proving fruitful for the Canadians. Denis Shapovalov and Felix Auger-Aliassime are (bummer) in today's third round of the Barcelona Open. Follow along .
⛸Figure skating: Retiring at 36 just isn't for everyone. Yesterday, Olympic medalist Eric Radford announced that he's to make a last-minute push for an Olympic spot with new partner Vanessa James, a world medallist who previously competed for France. The news was very well-received...except by Radford's . Awkward.