Sports Quick Hits: November 3, 2021
November 03, 2021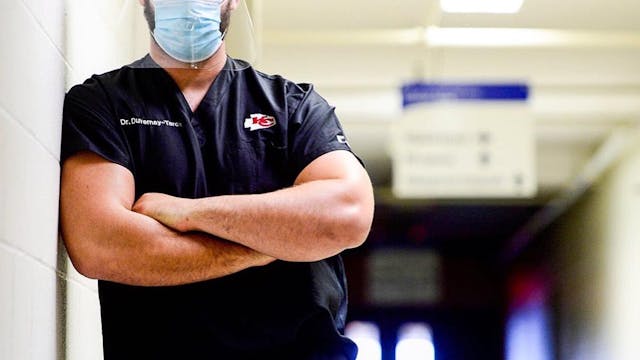 SOURCE: LAURENT DUVERNAY-TARDIF/TWITTER
🏈NFL: Canadian star guard Laurent Duvernay-Tardif selflessly sacrificed a season and a Super Bowl appearance to work on the frontlines during the COVID-19 pandemic, and he was rewarded with...a trade from the contending Kansas City Chiefs to the not so good 2-5 NY Jets. Damn.
🎾Tennis: And just like that, Canada has been eliminated from the Billie Jean King Cup. Playing without stars Bianca Andreescu and Leylah Fernandez, Team Canada upset France on Monday, but were ousted after being swept by the Russian Tennis Federation yesterday.
⚽️NWSL: What's better than having women in leadership? Having Canadian women in leadership. On Monday, former CanWNT goalie Karina LeBlanc was announced as the new general manager (GM) of the Portland Thorns.
Even better? She'll lead a team captained by CanWNT legend Christine Sinclair. You know we love it.
⌛Rapid recaps: Don't look now but, after losing four straight, the Toronto Maple Leafs have won three in a row thanks to yesterday's 4–0 win over the Vegas Golden Knights. No question about it, we are ready to get hurt again.
Conversely, the Calgary Flames' six-game win streak ended last night when they lost 3–2 to the Nashville Predators. As Nelly Furtado would say, all good things come to an end.