Nike debuts two campaigns in line with women's European Championship
July 08, 2022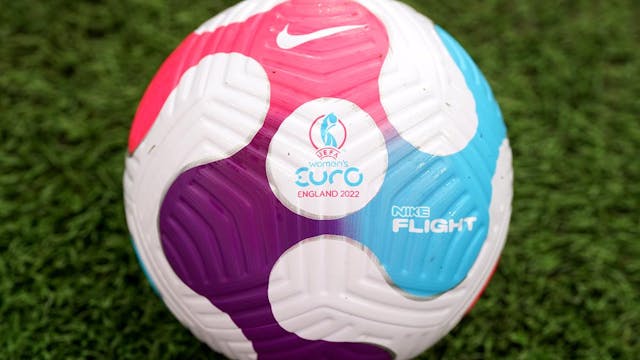 SOURCE: NICK POTTS/PA IMAGES VIA GETTY IMAGES
The GIST: Two days in and the women's European Championship is setting records and taking names. The soccer tourney — which boasts 13 official partners — kicked off Wednesday in front of a sold-out 68K opening match crowd, and we can't wait to see what's next. Nike's netting some wins, too, with two shiny campaigns this week.
The collaboration: The sportswear giant announced its Women's Euro–inspired partnership with menswear designer Martine Rose on Tuesday. The parties paired up to create the Shox MR4 shoe and a campaign spotlighting women's soccer trailblazers — including England's first Black coach, Hope Powell — à la the U.K.'s grime scene style.
The ad: Nike also launched its "Never settle, never done" campaign yesterday with a spot featuring six of the tourney's top stars — including Norway's Ada Hegerberg — as well as young girls growing the game across Europe. The ad is a celebration and a call to action for brands and audiences to support women's soccer post-Euro, too. Three points for that.
Zooming out: The company's multi-pronged approach to Euro sponsorship is one blueprint for leveraging the power and popularity of women's soccer, and other premium partners are taking notice. Visa is both bridging pay gaps and, along with TikTok, backing a wide range of media coverage. Teamwork makes the dream work.
The activations are also in stride with the rising trend of brands explicitly encouraging peers to invest in women's sports. As Gatorade said in May, women's sports are the future.