Sports broadcasting giant ESPN is all in on lacrosse
July 18, 2022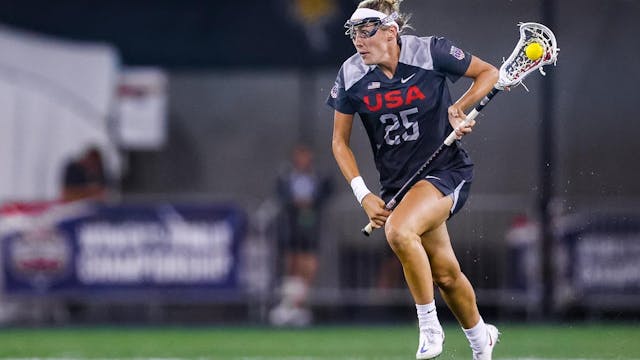 SOURCE: RYAN HUNT/GETTY IMAGES
The GIST: Lacrosse looks like sports' next buzzy property, thanks to a crucial assist from ESPN. The sports broadcasting network aired the Premier Lacrosse League (PLL) All-Star Game on its flagship linear channel on Saturday as part of its growing selection of lacrosse content.
The investment: ESPN scooped up rights to the top men's league in March, but the broadcaster didn't stop there. It inked a multiyear deal in April for Athletes Unlimited's (AU's) women's lacrosse media rights, and partnered with World Lacrosse in May to air the 2022 women's and 2023 men's World Championships.
The numbers: Youth participation in lacrosse shot up 25% from 2012 to 2018, and viewership is trending similarly. ESPN's broadcast of the 2022 NCAA women's championship boasted all-time ratings, with 428K watching the University of North Carolina beat Boston College for the title. Some top cheddar stuff.
The brands: Brands are boarding the women's lacrosse hype train, too. Gatorade and Nike sponsor both AU's league and the World Championships, the latter of which wrapped up on July 9th with the U.S. women victorious over Canada.
Zooming out: The battle for niche programming superiority is well and truly underway, and lacrosse still has plenty of inventory for brands and other stakeholders to grab. Take the college sports space as an example — women's and men's lacrosse only earned 0.2% and 0.3% of NIL compensation last year, respectively. Strike while the crosse is hot.