FIFA: Embracing the blockchain
May 04, 2022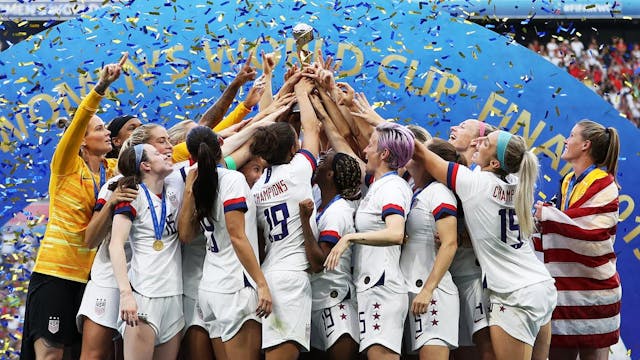 NAOMI BAKER - FIFA/FIFA VIA GETTY IMAGES
The GIST: FIFA introduced another sponsor for next year's Women's World Cup on Sunday — blockchain network Algorand. The move marks the governing body's deepening involvement in blockchain and, on the flip side, the digital space's increasing support of women's sports.
The details: In addition to being an official sponsor of next summer's women's tourney, Algorand will also be the official blockchain platform of FIFA and a regional supporter of this year's men's World Cup for North America and Europe.
There are benefits for both parties. Algorand will collaborate with FIFA on the soccer body's digital assets strategy, and FIFA will provide Algorand media exposure and promo opportunities.
Zooming out: Blockchain-based brands have wasted little time embedding themselves in the sports world — take LA's Crypto.com Arena for instance. And while platforms were slow to enter the women's sports space, they're now catching up in a major way. That's one way to close the cryptocurrency gender gap.
Algorand is distinctly choosing to work in women's soccer. The network signed a deal in March to be the front-of-jersey sponsor of the NWSL's NJ/NY Gotham FC. Talk about a golazo.