South Carolina becomes first major college program with in-house NIL firm
September 02, 2022
South Carolina is keeping its name, image and likeness (NIL) business in-house.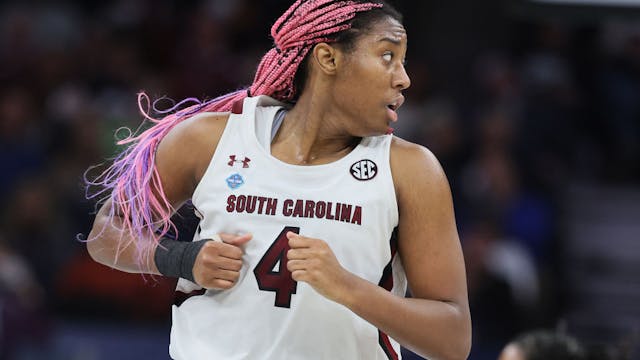 SOURCE: ANDY LYONS/GETTY IMAGES
The GIST: South Carolina is keeping its name, image and likeness (NIL) business in-house. On Tuesday, the school's board of trustees approved a two-year, $2.2 million contract with Everett Sports Management (ESM) to launch Park Ave, a first-of-its-kind collab between a major athletic department and a sports marketing agency.
The agency: The Greenville, S.C.–based company counts Miami basketball standouts Hanna and Haley Cavinder and NFL players Jalen Hurts and Mac Jones among its roster of talent. ESM also boasts connections with sportswear retailers like Champs and Eastbay.
The details: Through Park Ave, athletes and their agents will now have complimentary access to content, deal facilitation and branding services. The initiative will initially only benefit South Carolina's 25-35 most recognizable players, though other athletes will be looped in later.
ESM hired five people to oversee Park Ave and work almost exclusively with South Carolina. The agency cannot partner with other schools in year one, and can only ink deals outside of the SEC and the state in year two.
The trend: NIL experts are all the rage right now, with a number of schools teaming up with third-party organizations. Six universities partnered with consultancy Altius Sports Partners in July to dispatch NIL general managers to campuses to help source opportunities for athletes, coaches and staff.
Because each state has its own NIL laws, creativity is a requirement from both schools and agencies. South Carolina, for example, is one of the few states where schools can help with athlete endorsements.
Zooming out: Deal-making arms like Park Ave are quickly becoming an effective tool for recruiting and retaining top talent, and the cost of doing business isn't all that pricey. The $2.2 million figure is easily dwarfed by South Carolina's operating revenue, which was listed at more than $135.1 million for FY 2021. Chump change.