Opendorse debuts online NIL marketplace for fans to support college athletes
August 03, 2022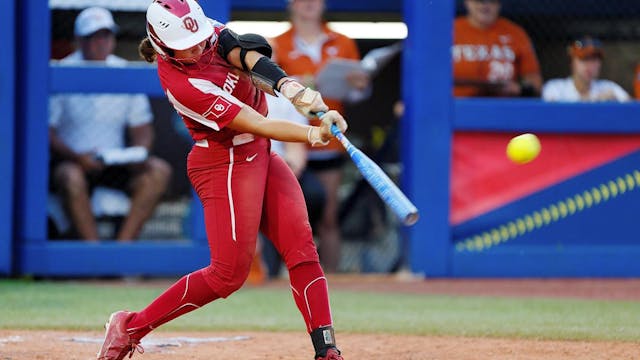 SOURCE: BRIAN BAHR/GETTY IMAGES
The GIST: Thanks to Opendorse, fans can now level up their support for NCAA athletes. In a move that could revolutionize sponsorships of college athletes, the data-focused company launched a name, image and likeness (NIL) marketplace on Monday that connects fans directly with players. Those Balenciaga Crocs won't pay for themselves.
The details: Opendorse created a Cameo-like platform, allowing athletes at partnered institutions to maintain profiles with rates for services like podcast appearances or recording video messages. The company's partnered universities — including Oregon and Oklahoma — also boast school-specific pages for users to browse through.
Athletes will generally earn under $100 per service, though some players could garner thousands of dollars per transaction.
Zooming out: The marketplace is designed to flesh out a nearly untouched corner of the NIL space — direct deals between fans and athletes. Only 4% of athletes inked deals with fans during NIL's first year, and Opendorse's D2C platform — along with the marketplaces some schools are creating — provides even more opportunities for athletes to score.